Sternlicht to Build Miami Beach Offices as His Firm Moves South
(Bloomberg) -- Billionaire Barry Sternlicht's Starwood Capital Group plans to develop a six-story building in Miami Beach, the Florida city the investment firm has pledged to make its new home.
The property will have more than 135,000 square feet (13,000 square meters) of offices and about 8,000 square feet of ground-level retail space, according to documents submitted ahead of a Nov. 27 planning board meeting. Architectural drawings depict a mostly glass facade, and the site, on Collins Avenue, is a short walk from the beach.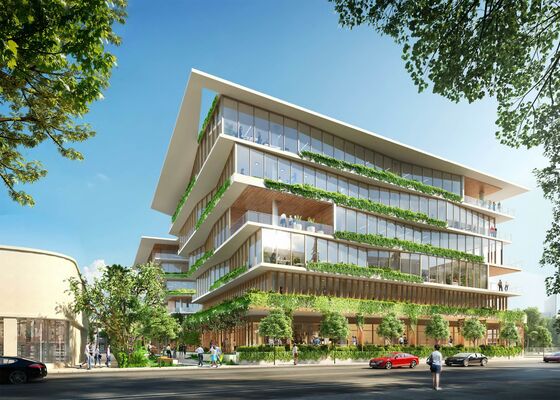 It wasn't immediately clear if the building would be Starwood's new headquarters. But Sternlicht told employees this year that he intended to move his real estate investment firm to the Sunshine State from Greenwich, Connecticut, by 2021. And indeed, the company is already referring to Miami Beach as its headquarters on its website.
In 2016, Sternlicht called Greenwich the worst housing market in the U.S. and said he was already living in Florida because Connecticut's taxes had gotten too high. With new federal limits on tax deductions, wealthy Americans have an added incentive to relocate to Florida and other areas with no state income tax.
Tom Johnson, a spokesman for Starwood, declined to comment on plans for the Miami building, which were reported earlier by the Real Deal.