Steinhoff Sells Loss-Making Austrian Unit to Benko's Signa
(Bloomberg) -- Steinhoff International Holding NV agreed to sell its Austrian furniture retailer Rudolf Leiner GmbH and real estate assets to billionaire Rene Benko's Signa Holding GmbH to prevent a looming insolvency of the unit.
The conditional offer could plug a cash-draining hole for Steinhoff, which has been trying to restructure the unprofitable Austrian business also known as Kika/Leiner amid fierce competition from bigger rival XXXLutz and Sweden's Ikea. Kika/Leiner's fate has hung in the balance since credit insurers withdrew guarantees for its suppliers earlier this month.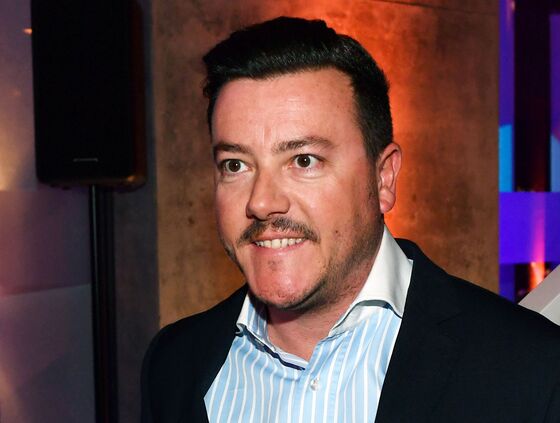 "The Kika/Leiner business is currently loss-making and placed significant cash demands on the wider group," Steinhoff said in a statement. "Any turnaround plan would have required significant new investment from the group over a number of years."
With around 5,000 jobs at risk in a Kika/Leiner insolvency, the rescue was front page news in Austrian media. Even Austrian Chancellor Sebastian Kurz had a hand in bringing the deal together, he said in a statement Friday.
Since reporting financial irregularities late last year, Steinhoff has kept retail businesses around the world in operation even as its share price plunged more than 95 percent and liquidity dried up. While most creditors this month agreed to a standstill agreement on the bulk of 9.6 billion euros ($11.3 billion) of debt, Kika/Leiner's situation worsened.
Steinhoff said Signa would pay a "nominal" price for Kika/Leiner's retail business, and didn't name a price for the real estate assets. Austrian newspaper Die Presse reported on Thursday that Benko was ready to pay about 450 million euros for the properties and 1 euro for the retail business. Kika/Leiner has 70 stores in Austria and other parts of Europe compared with Steinhoff's total of 12,000.
"The company has great intrinsic value," Stephan Fanderl, the head of Signa's retail unit, which also runs the Karstadt department store chain in Germany, said in a statement. "After carrying out a careful analysis, we are absolutely certain that the company can be put back on its feet and be successful once again."
The bid is subject to Signa's "confirmatory due diligence" of the retail business until Tuesday, and Benko has the right to walk away from the property deal until the end of July. Closing is expected by the end of September.
Steinhoff shares gave up early gains and traded 0.9 percent lower at 0.08 euros by 3:16 p.m. in Frankfurt, where the retailer is listed along with Johannesburg.
Benko, a 41 year-old self-made billionaire who made his first million renovating apartments in his hometown, Innsbruck, owns prime assets in Vienna and Germany, including Berlin's famous KaDeWe department store and the "Golden Quarter" of luxury stores and hotels in Vienna's inner city. He bought and restructured loss-making German department store chain Karstadt in recent years.
Steinhoff is battling to stay afloat while auditors at PwC investigate its finances with a view to publishing audited accounts by the end of the year. The crisis erupted in early December, when Deloitte LLP refused to sign off on results for 2017 and CEO Markus Jooste quit. Steinhoff's other retail chains include Conforama in France, Mattress Firm in the U.S., and Poundland in the U.K.
Kika/Leiner is leasing 94 properties from Hemisphere International Properties BV, Steinhoff's European real-estate portfolio. It's not clear how many of them are part of the deal with Signa. Steinhoff said in April Hemisphere had been revalued at about 1.1 billion euros, half the previous book amount.
Steinhoff "remains in constructive discussions with its creditors to agree and implement a restructuring plan," the company said in a statement.