Starbucks Unveils Halloween Frappuccino to Sugar-Spooked Diners
(Bloomberg) -- If green whipped-cream doesn't spook you, then Starbucks Corp. has a new drink for you.
The coffee chain, which has seen interest in its once-ubiquitous Frappuccinos wane as consumers shy away from sugar-laden beverages, will sell a Witch's Brew version this Halloween. The purple and green concoction tastes like an orange Creamsicle and contains chia seeds, which the brand is dubbing "bat warts" in marketing materials.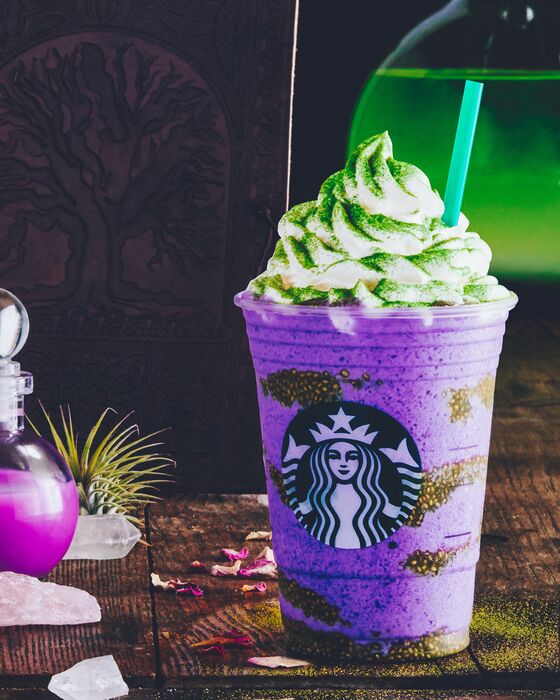 Starbucks is betting limited-time offers -- and Instagramable colors -- can still win over curious customers increasingly seeking out healthier alternatives. The new drink, which goes on sale in the U.S., Canada, Mexico and some Caribbean markets on Oct. 25, comes on the heels of its popular color-changing Unicorn Frappuccino in April 2017. Some of its its other attempts to wow with colored sugar have had more mixed reactions, including its Crystal Ball Frappuccino earlier this year.
The Witch's Brew drink clocks in at 390 calories for a grande, which will run you between $5.25 to $5.95, depending on the market.