Starbucks Barista in Downtown Seattle Store Diagnosed With Virus
(Bloomberg) -- Starbucks Corp. said a barista at a store in Seattle, the epicenter of the coronavirus outbreak in the U.S., was diagnosed with Covid-19 and will self-quarantine at home.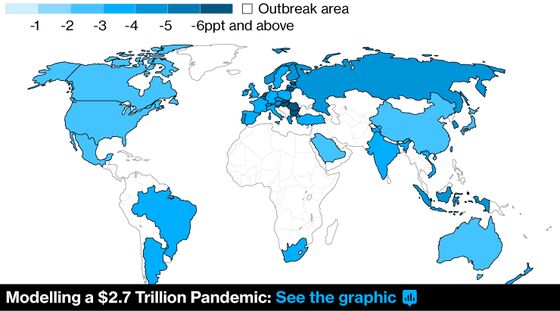 The Seattle-based company learned of the diagnosis on Thursday night, according to a spokesperson. The branch at its First & University location in downtown Seattle was immediately closed and a deep cleaning was initiated overnight, the coffee-chain said.
"We did talk with public health authorities as soon as we realized what happened," the spokesperson said. "These officials have encouraged us to reopen the store after further preventative cleaning, which we have already conducted, staffed by partners who have no known impact from Covid-19."