Starboard Nominates Five Directors to Bristol-Myers Board
(Bloomberg) -- Activist investor Starboard Value has nominated five directors, including its co-founder Jeff Smith, to the board of Bristol-Myers Squibb.
The nominees were disclosed in a regulatory filing Wednesday linked to Bristol's proposed $71 billion takeover of Celgene Corp., which showed that Starboard had acquired 1 million shares in Bristol, or about a 0.6 percent stake. The bulk of the shares were acquired on Jan. 31, though Starboard has since filed a notice with regulators that allows it to buy more shares.
Bristol has held discussions with Starboard on multiple occasions since it disclosed its position, the filing shows. The nature of the discussions wasn't detailed in the filing.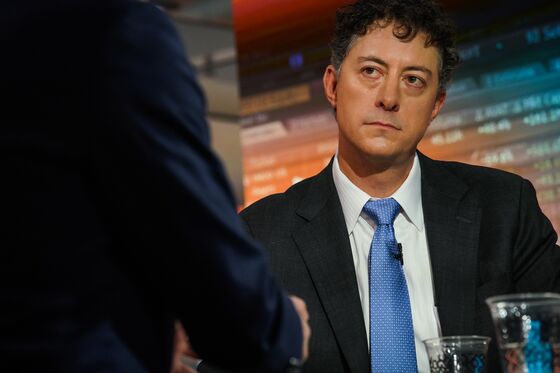 Starboard has yet to convey to Bristol what changes it may be seeking, according to people familiar with the discussions. Representatives for Starboard didn't immediately respond to requests for comment, while a representative for Bristol declined to comment beyond the filing.
If Starboard were to try to break up the Celgene deal, as some analysts have suggested, investors would have to weigh what alternatives Bristol may face as a standalone entity.
BMO Capital Markets analyst Alex Arfaei, who met with Bristol's management last week to discuss the deal, wrote in a Feb. 14 note to clients that the probability of a buyer emerging for the company before the votes in April is "very low."
"We do not believe a potential activist can change that," Arfaei wrote.
Shares in Bristol fell about 14 percent when it agreed to acquire Celgene on Jan. 3, though the stock has since regained most of those losses. Under the terms of the deal, Celgene holders will receive one Bristol share and $50 in cash for each of their shares.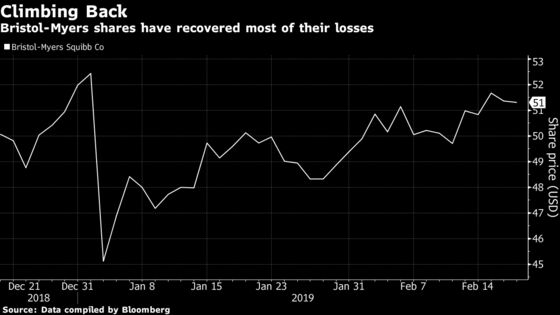 Since the deal was announced, companies including Pfizer Inc., AbbVie Inc. and Merck & Co. have publicly said they're not interested in large takeovers.
Shares of Bristol, which has a market valuation of $84 billion, fell 0.1 percent to $51.30 at the close Wednesday in New York.
In addition to Smith, Starboard's nominees for the Bristol board are John Leonard, Steven Shulman, James Tyree and Janet Vergis. Bristol shareholders are expected to vote on the deal on April 12. Any vote on potential changes to the board would come later, though a date for that meeting hasn't yet been decided. Bristol held its annual meeting last year in June.
Starboard has been pushing for changes at several companies in recent months, including Dollar Tree Inc. and Cars.com Inc. Starboard has also built positions in MGM Resorts International and EBay Inc., people with knowledge of the matter have said.
Both Bristol and Celgene had faced investor wariness about their prospects in the lead up to the deal. Bristol makes an immunotherapy drug called Opdivo that accounts for about a quarter of its sales, but has trailed a rival medication from Merck. Celgene, meanwhile, has been seeking a follow-up to its blockbuster blood-cancer therapy drug Revlimid. The tie-up is a bet that the combined scale will help them overcome their hurdles.