Starboard Builds Dollar Tree Stake, Urges Sale of Unit
(Bloomberg) -- Activist fund Starboard Value has built a position in Dollar Tree Inc. and is urging the company to explore ways to unlock value, including selling its Family Dollar business.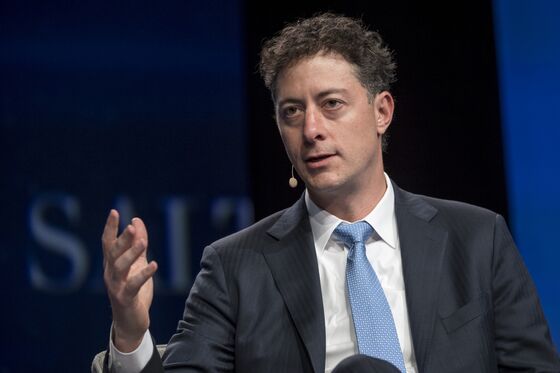 The New York hedge fund, which owns 1.7 percent of Dollar Tree, said Monday it has nominated seven potential directors for the company's 12-member board. Starboard is also urging Dollar Tree to explore charging as much as $2 for its products due to rising production costs.
"Looking forward, continuing global trade tensions and potential increases to tariffs will present additional headwinds for Dollar Tree," Starboard Chief Executive Officer Jeff Smith wrote in a letter to Dollar Tree's board.
Starboard has a history of agitating in the consumer space, including running a proxy fight last year at Newell Brands Inc. Last quarter, Dollar Tree's profit margins were hurt by markdowns and higher shipping and distribution costs. Its earnings and sales forecasts for the current period missed analysts' estimates. The company has been renovating its Family Dollar stores and the move has helped improve same-store sales at the made-over locations.
Dollar Tree, in a statement Monday, said that while it welcomes "constructive input" from shareholders, it has a strong board with four new independent directors appointed since May 2016.
"While we appreciate Starboard's investment and will evaluate any suggestions they may have as we would with any investor, we note that Starboard's nominations for a majority of the board were made without seeking any engagement or making any communication to the company," Dollar Tree said. The company "is committed to a strong, independent board, and believes it has the right balance of perspectives and experience to drive enhanced growth and performance."
Smith said he believes Dollar Tree could be worth $150 per share or more if it executes on its proposed changes.
Dollar Tree said it will evaluate Starboard's nominees and add its recommendation to documents that will be available to shareholders eligible to vote at this year's annual meeting, whose date it will announce later.
Dollar Tree shares climbed 2.2 percent to $94.99 in early trading Monday. As of Friday's close it had a market value of about $22 billion. The Wall Street Journal reported Starboard's push for changes Sunday, citing unidentified people.