Star Trader Who Blew the Nordic Fuse Gets to Keep House
(Bloomberg) -- Norwegian power trader Einar Aas, widely regarded as the biggest in the market, will keep his house and a few other assets in a deal with creditors after his spectacular default on Nasdaq Inc.'s Nordic power exchange this year.
The agreement, which was announced on Thursday, marked the end of week-long negotiations between Aas and members of Nasdaq's default fund who are seeking to recoup as much as possible of the about 100 million euros ($113 million) they had to put on the table when the trader's bets soured in September.
While Aas avoids bankruptcy, he's unlikely to return to power trading, according to the exchange where he made outsized profits for more than a decade -- and his fatal last gamble that got him expelled.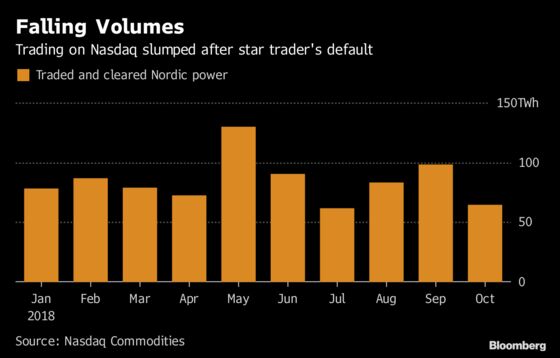 "He's ended his trading activities on the power exchange, and as we understand it from himself, he has no intention to continue trading," said David Augustsson, a Nasdaq spokesman in Stockholm. "He's expressed that he has no intention to trade in power anymore."
Aas's lawyer, Marius Moursund Gisvold, declined to comment on his client's future. Aas has agreed to sell assets such as properties, his stake in companies including real-estate ventures in Spain and pieces of art, but he retains his house in Grimstad, a small coastal town in southern Norway, Gisvold said on Friday.
Aas didn't respond to voice mails seeking comment.
He also gets to keep his family's two cars, a boat as well as a few other assets, according to a person familiar with the deal, who asked not to be identified because the terms of the accord are private.
According to media reports, the creditors could stand to recover between half and two-thirds of their losses. Augustsson and Gisvold declined to provide any figures.