Standard Life Appoints Former HSBC Leader Flint as Chairman
(Bloomberg) -- Standard Life Aberdeen picked Douglas Flint as its new chairman, tapping the former HSBC Holdings Plc heavyweight to lead an investment manager facing challenges on multiple fronts.
The move replaces one veteran City of London operator with another. Flint, 63, will on Jan. 1 take over from Gerry Grimstone, who's also chairman of Barclays Bank Plc.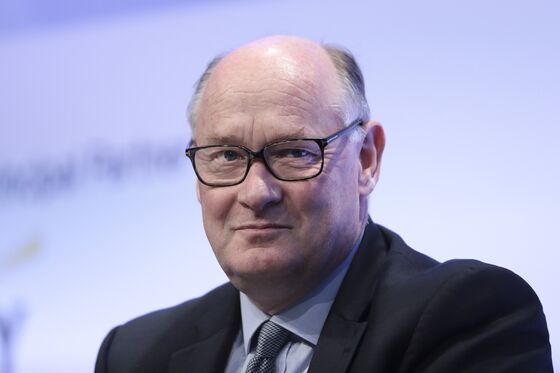 Flint will start with a lot on his plate. The company formed last year by the merger of Aberdeen Asset Management and Standard Life recently lost a 109 billion-pound ($139 billion) investment mandate from Lloyds Banking Group Plc, equivalent to about 18 percent of its assets under management. Like most active managers, the company is being squeezed by shrinking profit margins and is seeing investors flee amid threats from cheaper passive funds.
Read more: Lloyds Awards Schroders $104 Billion Asset Management Mandate
Lloyds decided to seek a new manager for its Scottish Widows portfolio after Standard Life Aberdeen was created, saying the combined company's insurance holdings made it a direct competitor. While the merger may have cost the Scottish company some business, the firm is starting to reap some cost benefits that may help it combat the headwinds it faces.
Flint inherits an unusual management structure, with two chief executive officers. Norman Skeoch came from the Standard Life side, while Martin Gilbert had been head of Aberdeen Asset Management. The company's stock has lost 46 percent this year, cutting its market value to 6.8 billion pounds.
An executive director of HSBC since 1995, Flint became group chairman of the bank in 2010 before stepping down in September last year.
He starts as a non-executive director and chairman designate at Standard Life on Nov. 1, before succeeding Grimstone in the New Year. As chairman, Flint will earn 475,000 pounds a year, the money manager said Tuesday in a statement.