Upper Crust's Owner Takes a Hit as 'Business Genius' Exits
(Bloomberg) -- Investors in SSP Group Plc didn't hide their disappointment that highly regarded Kate Swann is stepping down as chief executive officer of the food-on-the-go purveyor after a hugely successful five years at the helm.
The stock fell as much as 9.8 percent in London, the most since the U.K.'s 2016 Brexit vote, though has still more than tripled since the 2014 initial public offering spearheaded by Swann. In that time, revenue has risen about 40 percent, with operating profit more than doubling as the owner of the Upper Crust brand seized on a boom in travel by adding franchises of Starbucks and Burger King at airports and rail stations.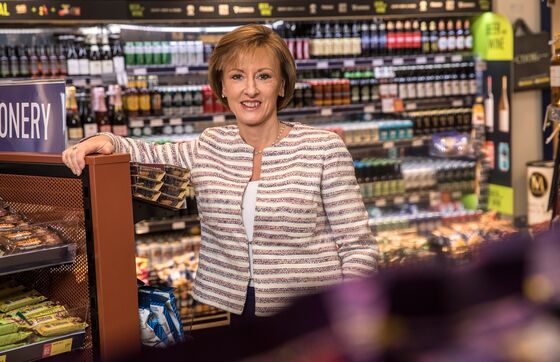 Swann is "one of the greatest, but as yet still only partially recognized, business geniuses of the present commercial era," Shore Capital analyst Greg Johnson wrote in a note. "It is with disappointment then to hear that she is stepping down."
The news overshadowed full-year results that analysts said beat estimates, and the announcement of a 150 million-pound ($192 million) special dividend.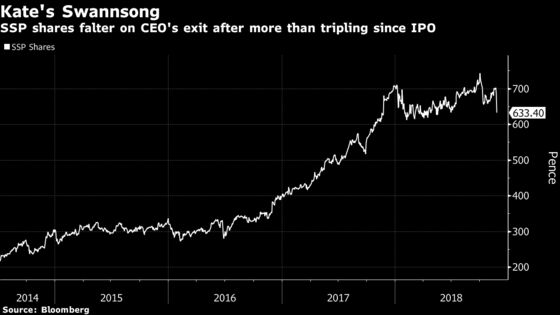 Here's a round-up of what analysts are saying:
Greg Johnson, Shore Capital (buy)
"Swann and her team consistently and diligently delivered against a plan that is quite focused, nay dull at times, in its detail, but exciting in the amalgam."
"Management has seized upon the opportunity that is posed by international air travel across the globe, while not ignoring the more stable cash flows that can emerge from the more mundane markets in European rail."
Shore Capital upgraded its expectations four times through the FY2018 financial year.
Jamie Rollo, Morgan Stanley (underweight)
Strong FY18 results and another special dividend will likely be overshadowed by Swann's departure.
FY18 results beat expectations, while the outlook is "solid."
The special dividend and CEO departure perhaps make an acquisition of Elior's Areas unit less plausible
Swann's track record "has been excellent and the shares trade on a premium PE of c26x (FY19E) as a result, leaving them vulnerable to a de-rating."
Strong FY18 results and a bigger-than-expected cash return "is likely to be only a modest compensation today."