Sri Lanka's LOLC Prepares to Sell Its Biggest Overseas Unit
(Bloomberg) -- LOLC Holdings Plc, Sri Lanka's second-largest publicly traded company by revenue, plans to sell its stake in a unit in Cambodia and use the proceeds to fund acquisition of microfinance firms in emerging markets from Brazil to India.
LOLC Holdings plans to sell its 70% stake in Prasac Microfinance Institution Ltd., which also counts Hong Kong's Bank of East Asia Ltd. as a shareholder, LOLC's Deputy Chairman Ishara Nanayakkara said. He declined to disclose pricing details.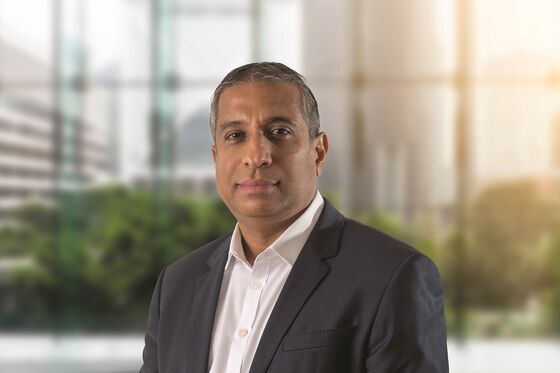 "It is very large as a micro finance institution. I think Prasac needs to move to a bank," Nanayakkara, 46, said in an interview at LOLC's headquarters in Colombo. The company's 30% return on equity in Cambodia, which has a largely dollarized economy, makes it attractive, he said.
For Nanayakkara, who runs two MFIs in Cambodia, selling Prasac, the nation's biggest micro lender, will help reduce risk as the market saturates. More than 70 registered MFIs jostle for business in a country with 16 million people. Cambodia, with a median outstanding loan of $3,370 a borrower, has the world's highest level of small-ticket debt, according to a report released earlier this year.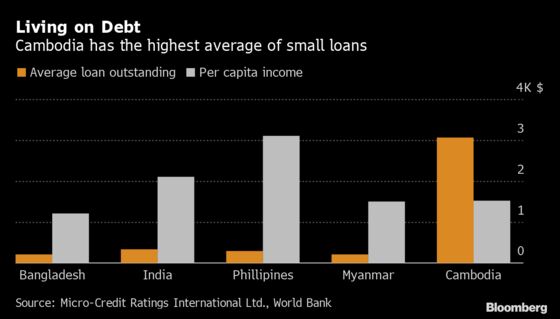 "There isn't much scope" for micro lenders to expand in Cambodia, said Sanjay Sinha, Gurgaon, India-based managing director of Micro-Credit Ratings International Ltd. "Loan sizes have been increasing. As a result the portfolio has been going up, which itself can lead to dangers of indebtedness."
LOLC's shares, which have gained 27% this year, fell 3.2% in Colombo, the most since Oct. 15.
Prasac, which reported a 27% jump in its loan portfolio in 2018, had about 400,000 customers that year. About 80% were women. The company had total assets of $2.4 billion.
Prasac's success -- LOLC first acquired a stake in the company in 2007 -- has emboldened Nanayakkara to expand in the sector across emerging economies. LOLC paid $186 million to boost its stake to 70% from 22.5% in 2017.
Next year, LOLC, which gets about 84% of its pretax income from overseas, plans to expand into Uganda, Kenya, Tanzania, Zimbabwe and Mozambique, Nanayakkara said. The company is also close to acquiring a firm in India's Tamil Nadu state, and is seeking opportunities in Brazil, he said.
"What we are trying to create is the world's largest micro finance platform," Nanayakkara said.
To fund future growth, Nanayakkara says he will consolidate his MFI business under a Singapore-based company. He plans to sell a stake in that unit to a strategic investor or private equity funds "probably" in 2021, he said.
Nanayakkara's father started Ishara Traders importing used Japanese cars into Sri Lanka. Nanayakkara started focusing on providing micro loans at LOLC, which he joined as its deputy chairman in 2002, to women and small firms that were borrowing from money lenders at usurious rates. That focus prompted Orix Corp. sell its stake in LOLC to the tycoon in 2018, he said.
For now, Cambodia is LOLC's biggest business. The World Bank forecasts the nation's economy will expand 6.8% next year, making it Southeast Asia's fastest growing economy. In contrast, Sri Lanka is predicted to grow at 3.3%.
Still rising personal debt is a risk. Cambodians had $8 billion of micro loans at the beginning of 2019, or about a third of the nation's gross domestic product, according to a report by the Cambodian League for the Promotion and Defense of Human Rights and Sahkmakum Teang Tnaut. That's left millions of people at the risk of losing their homes, according to the report.
Prasac had a bad loan ratio of 0.7% in 2018. That, according to Nanayakkara is because of the company's focus on women.
All over the world at "the bottom of the pyramid, women with entrepreneurial spirit, want more money," Nanayakkara said. "So with each loan cycle, we upscale her. Have to make sure she doesn't over expand."