Square Enix Soars After Unveiling Its Own Take on Pokemon Go
(Bloomberg) -- Japanese game developers Square Enix Holdings Co. and Colopl Inc. surged after announcing a new location-based mobile title based on the Dragon Quest series.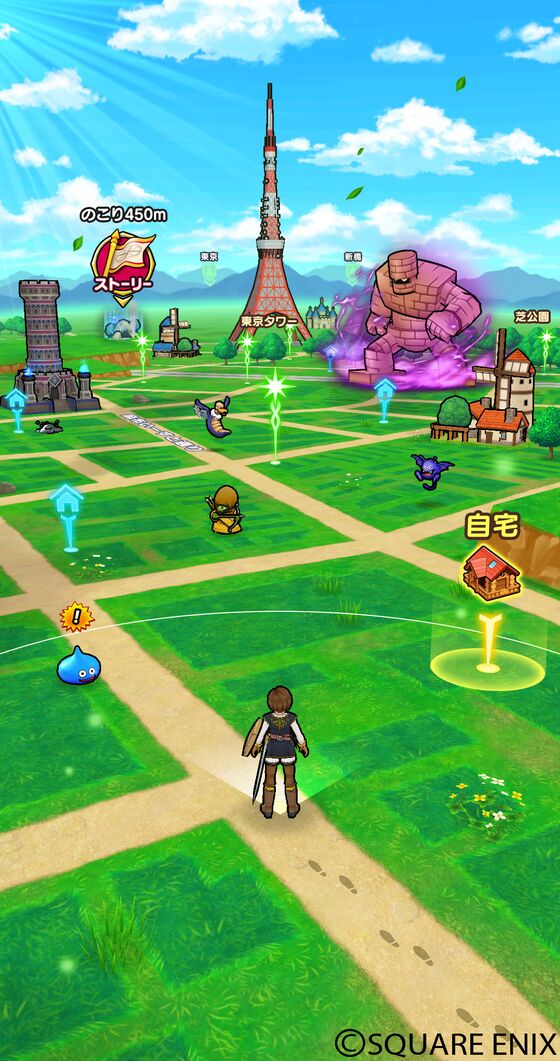 Square Enix rose as much as 7.2% while Colopl jumped as much as 20% after revealing 'Dragon Quest Walk' will be released for mobile devices this year. The game has similarities to Pokemon Go, where players walk through the real world to discover and fight monsters.
Square Enix's Dragon Quest series has sold more than 70 million copies since its initial release in 1986, and is particularly popular in Japan. The company partnered with Colopl, which developed the world's first location-based mobile game more than a decade ago. The public testing of Dragon Quest Walk will begin on June 11.
Dragon Quest Walk will be playable throughout Japan and rewards players for traveling throughout the country. Gameplay shown at a Tokyo event demonstrated a deeper amount of features than Pokemon Go, such as cooperative play for multiple users and story quests requiring them to visit specific locations.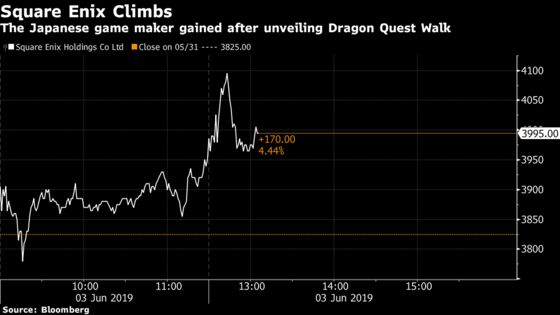 Square Enix's shares have gained 17% since May 27, when it announced broad details of the title.