Spy Chief Says Outright Huawei Ban Might Not Be Right for U.K.
(Bloomberg) -- The head of the U.K.'s foreign-intelligence agency gave the strongest hint yet that he will not press for an outright ban on Chinese telecom giant Huawei Technologies Co..
MI6 Chief Alex Younger said a shortage of equipment providers is a factor as Britain mulls how to balance security risks against its development of a fifth generation communications network.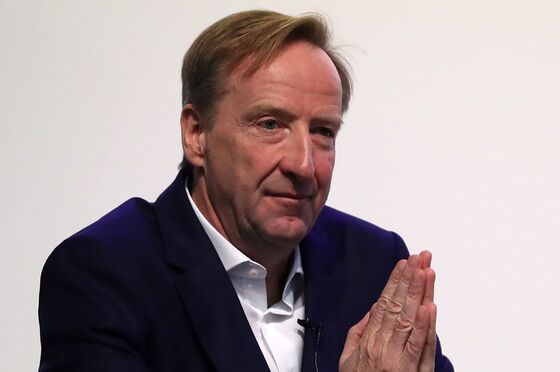 "There are some practical points about the number of vendors who exist at the moment," he told reporters in Munich on Friday. "It's not inherently desirable that we have a monopolistic supplier of any of our critical national infrastructure. We should be aiming for the maximum diversity as a matter of good practice."
A report on the resilience and security of Britain's telecoms supply chains is due to conclude in March and Digital Secretary Jeremy Wright will use it to make recommendations to the National Security Council. Huawei faces bans in Japan, Australia, New Zealand and the U.S. over fears the Chinese government could use its systems to spy on other countries.
"We need to take a principles-based approach to this and the first is around quality," Younger said. "This has got nothing to do with the country of origin; we should be insisting on the highest level of quality in any form of technology platform or service we choose to use and in particular security quality."
Britain insists on high standards of cyber security and will continue to tell providers where they fall short, Younger said.
U.K. officials are debating whether to manage Huawei through dialogue and oversight -- as they have for years -- or follow some allies and impose a ban on the use of the company's equipment for next-generation mobile networks.
"I'm not pretending I have the answer on this," Younger said. "It's more complicated than in or out."
Taking a softer approach could put the U.K. at odds with some of its closest security counterparts, including the so-called Five Eyes intelligence-sharing network which includes the U.S., Canada, Australia, New Zealand and the U.K.
Younger said he hasn't "personally felt" pressure from Five Eyes allies. "Everyone recognizes that all countries are in different positions and we have the sovereign right to work through the answers to this," he said.
Huawei has signed contracts with all four U.K. mobile networks to test its 5G wireless equipment, deepening the Chinese company's involvement in Britain's telecom industry as officials weigh the security concerns.
In a separate report, due in the next few months, British officials on the Huawei Cyber Security Evaluation Centre Oversight Board are expected to criticize the company's failure to act on shortcomings outlined last year, according to a person familiar with its conclusions.