U.S., South Korea End Military Drills After Summit Collapse
(Bloomberg) -- The U.S. and South Korea agreed to end their biggest annual joint military drills in a bid to ease tensions with North Korea, a move that comes just days after Donald Trump and Kim Jong Un failed to reach an agreement on denuclearization at a summit in Vietnam.
U.S. Acting Secretary of Defense Patrick Shanahan and South Korea's Defense Minister Jeong Kyeong-doo decided to conclude the Key Resolve and Foal Eagle series of the exercises, the Pentagon said on Saturday. They will be replaced by a modified exercise called "Alliance" running from March 4 to March 12 that will focus on "strategic, operational, and tactical aspects of general military operations," the Combined Forces Command said in a separate statement.
The move "reflected our desire to reduce tension and support our diplomatic efforts to achieve complete denuclearization of the Korean Peninsula in a final, fully verified manner," the Pentagon said. South Korea's defense ministry confirmed the decision, saying it was done to pursue "permanent peace on the Korean peninsula."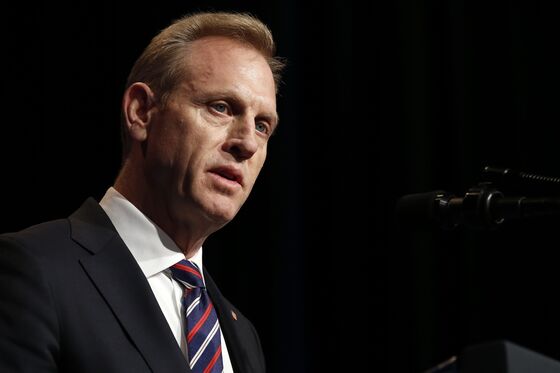 Ending the military drills meets a longstanding demand of North Korea and reflects skepticism on behalf of Trump, who questioned their price tag in comments after the Kim summit collapsed. In Vietnam, North Korea had demanded that some sanctions be lifted in return for its moves to halt nuclear and missile tests, while the U.S. sought more action on dismantling its enrichment facilities and weapons systems.
"North Korea will likely use this as something they earned from the recent negotiations with the U.S.," said Baek Seung-joo, a South Korean lawmaker and former vice defense minister. "This clearly shows a weakened U.S.-South Korea military readiness when you are not conducting these drills, as the Foal Eagle was a practice of how the U.S. forces would be deployed to South Korea in the situation of a crisis on the peninsula."
Kim pledged to meet Trump again in a statement released Friday through North Korea's state-run news agency KCNA, a report that offered a more optimistic outlook than the regime's top diplomats gave in a rare news conference hours earlier. Kim expressed appreciation for Trump's "active efforts toward results" and called the summit talks "productive."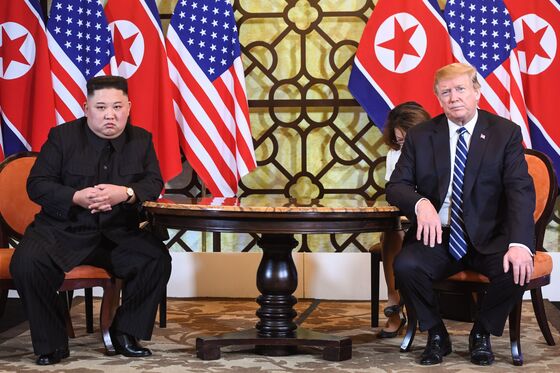 Trump similarly struck an optimistic tone after their meeting, calling his relationship with Kim "very strong" even though they couldn't strike an agreement. The president also questioned the usefulness of spending "hundreds of millions of dollars" on joint military exercises, particularly if South Korea wouldn't pay more for them.
"Those exercises are very expensive," Trump said on Thursday. "And I was telling the generals -- I said: Look, you know, exercising is fun and it's nice and they play the war games. And I'm not saying it's not necessary, because at some levels it is, but at other levels it's not."
Trump said on Twitter Sunday that he opposed the drills to save "hundreds of millions of dollars for the U.S. for which we are not reimbursed."
"That was my position long before I became President," Trump said in a tweet. "Also, reducing tensions with North Korea at this time is a good thing!"
Trump has strained U.S. ties with South Korea, along with other longstanding American allies, over demands for greater payments for military assets. Last month, the countries reached a one-year cost-sharing deal for maintaining about 28,500 American troops in South Korea, setting up another round of negotiations this year.
In an interview last week, Shanahan told Bloomberg News the Defense Department has found the "right mix of readiness exercises" to keep U.S. forces prepared, adding that the smaller joint exercises are set to continue "per plan." The Combined Forces Command comprising U.S. and South Korean forces said on Sunday it was crucial for both armies to practice together to ensure stability on the Korean Peninsula.
"It is important for professional armies to train and maintain to a standard of readiness," General Park Han-Ki, South Korea's chairman of the Joint Chiefs of Staff, and General Robert B. "Abe" Abrams, said in a joint statement. "These exercises are crucial in sustaining and strengthening the alliance."
Last September, Abrams said the cancellation of Vigilant Ace, another joint military drill planned for December 2018, had caused a "degradation to the readiness" of forces even as he called it a "prudent risk" to improve ties with North Korea.
North Korea has long opposed the two large-scale exercises, calling them "U.S. practice to invade North Korea" and "simulations for war." In North Korea's most recent commentary on the joint drills, it slammed South Korea for "escalating military power with outside forces," calling the exercises an action that "brings tension" in the area amid ongoing peace talks.
For now, it's unclear when the U.S. and North Korea will meet again. The failed summit showed that both sides remain far apart, particularly on what is needed to get the bulk of sanctions lifted.
In comments to reporters traveling with U.S. Secretary of State Michael Pompeo, a senior State Department official said the North Koreans were unwilling to impose a complete freeze on their weapons program. The official added that the U.S. wanted North Korea to take action on its nuclear weapons and intercontinental ballistic missiles that can deliver them to the American homeland -- not merely stop testing them.
Kim has limited options as international sanctions hinder North Korea's economy, and securing some measure of economic support from China would likely be crucial for the regime. Kim is currently en route back to North Korea via train through China, an ally that called last week for a debate at the United Nations Security Council over whether to lift sanctions.
Either way, the U.S.-South Korea move to revamp their military exercises could help pave the way for more talks down the road.
"North Korea could receive this as a reciprocal measure that the U.S. decided to take because North Korea is no longer conducting missile and nuclear tests," said Kim Hyun-wook, a professor at the Korean National Diplomatic Academy.