South African Lockdown Begins, Virus Claims First Victim
South Africa began a three-week lockdown aimed at curbing the spread of the coronavirus on Friday as the disease claimed its first victim in the country and the number of infections passed 1,100.
City streets were largely empty as residents heeded government orders to stay home. Long queues of people formed outside stores in some townships however, with many people unable to shop ahead of the lockdown because they were only paid on Friday.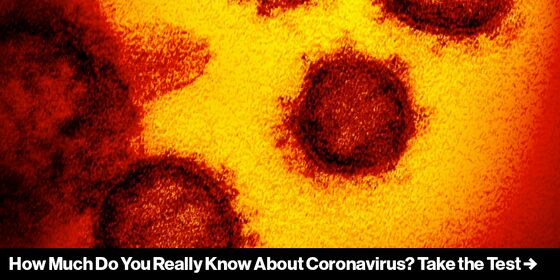 Troops have been deployed to help the police ensure people only go out to buy food and medicine, seek medical help and collect welfare grants -- unless they provide essential services. Fifty-five people were arrested on Thursday night for breaking the lockdown rules, including a ban on alcohol sales, Police Minister Bheki Cele told reporters in Pretoria, the capital.
The lockdown could be extended. The deployment of 2,820 troops will run from March 26 to June 26, and is expected to cost 641 million rand ($37 million), President Cyril Ramaphosa said in a letter to parliament dated March 25.
Not all the troops have been deployed and their numbers may be increased in areas of the central Gauteng province where the rules are being flouted, Defense Minister Nosiviwe Mapisa-Nqakula said.
Infections have increased at a rapid pace since the first one was detected on March 5, with the number of confirmed cases standing at 1,170, health ministry data shows. South Africa now has the most cases on the continent.
The rand extended a decline on news of the fatality and increased incidence of the virus, weakening 1.5% to 17.5779 per dollar by 9:15 p.m. in Johannesburg. Yields on 10-year government bonds jumped 17 basis points to 11.62%.
A 48 year-old woman who was infected with the virus and had another underlying medical condition died in a hospital in the Western Cape Province on Friday morning, the health ministry said in a statement. Another 28 year-old woman who it initially said had died from the illness later tested negative.
The Breitbridge border post between South Africa and Zimbabwe was heavily congested, with long line of vehicles waiting to cross. While the border was only open for cargo, many people ignored travel restrictions, Transport Minister Fikile Mbalula said.
State power utility Eskom Holdings SOC Ltd. said demand for power plummeted as mines and factories shut or scaled back operations.
The Unemployment Insurance Fund has made 30 billion rand available to support workers who lose their jobs because of the virus, the country's biggest step yet to cushion the economic fallout.
Exports of hand sanitizer, face masks and medical supplies needed to combat the virus will be restricted, Trade and Industry Minister Ebrahim Patel said.