South Africa Regulator Denies Blocking Pityana Absa Chairman Bid
(Bloomberg) -- South Africa's banking regulator has denied allegations it used an informal process to block the appointment of businessman Sipho Pityana as chairman of the country's third largest bank. 
Absa Group Ltd. appointed former Momentum Metropolitan Holdings Chairman Sello Moloko to the position last month, overlooking Pityana after a yearlong recruitment process. Pityana has since sued the Prudential Authority, a unit of the South African central bank, accusing it of stymieing his appointment and damaging his reputation based on what he says was a flawed background check.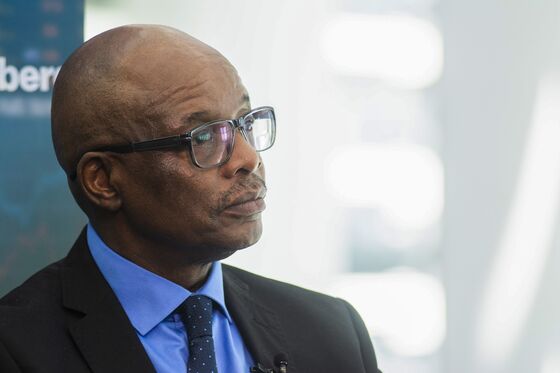 While Kuben Naidoo, chief executive officer of the Prudential Authority and a deputy governor of the South African Reserve Bank, attested to speaking to AngloGold Ashanti Ltd. chairwoman Maria Ramos to inquire about circumstances surrounding Pityana's sudden departure from the gold miner, no information was provided, according to a responding affidavit filed in the Gauteng High Court on Tuesday.
"I reiterate that the Authority did not object to Mr Pityana's nomination," Naidoo said in the court document. "There was no nomination to object to as Mr Pityana was never nominated for the chairperson position of the Absa Board."
Pityana, who stepped down as chairman of miner AngloGold in December, said the regulator "adopted an informal process" when reviewing his record and rejected him without a right of reply. The appointment would have been approved were it not for sexual harassment complaints against him at AngloGold in 2020, which he disputed, according to his court application. 
Since Pityana was not nominated for the position under the Banks Act, there was no denial of his statutory right to defend his good name, the central bank said. The right to be heard under Section 60 of the Act only applies where a written nomination is submitted and there is an objection by the Authority to the nomination, which is disputed, and representations are made by the bank or nominee, it said.
The central bank also said the interactions between the Prudential Authority and board of the lender were lawful. 
Pityana is no longer lead independent director of the boards of Absa Group and Absa Bank, chairman of its remuneration committees and a member of the directors' affairs committee, the lender said on Nov. 12.