SoftBank Vision Fund Adds Lead Investors, Including First Woman Managing Partner
(Bloomberg) -- SoftBank Group Corp.'s Vision Fund is promoting four investors to its top rank of managing partner, including Lydia Jett, who will be the firm's first woman to hold that title.
Jett said that she didn't set out to tackle gender barriers, but that she recognizes the significance of adding more high-ranking women investors in an industry where they're rare. Female newcomers "appreciate having senior women to look to, and then try and model after," she said. "I am honored to be in that position." Almost half of the 41 investors the Vision Fund has hired since the start of its fiscal year in April are women, a spokesman said.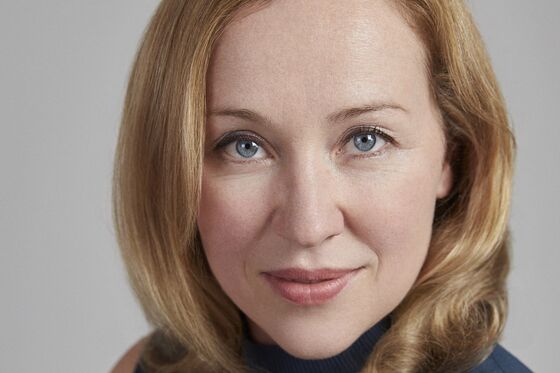 Jett has partly focused on e-commerce during her SoftBank tenure, and her promotion is a signal of the sector's importance to the Vision Fund. Ventures such as South Korean shopping juggernaut Coupang Inc., in which SoftBank was an early investor, number among the fund's biggest wins, helping Jett notch an internal average rate of return higher than any other managing partner, according to numbers seen by Bloomberg. Jett serves on the Coupang board, and has also backed retailers such as Fanatics Inc., Flipkart and Tokopedia.
SoftBank's other managing partner promotions include Vikas Parekh. Parekh is based in the U.S., where he helps oversee enterprise investing in the country, and led SoftBank's restructuring of WeWork in 2019 as well as its 2016 buyout of chipmaker ARM.
In China, Dennis Chang, who led investments such as workout app Keep and grocery deliverer Dingdong Maicai, is also now managing partner. So is Sumer Juneja, who helped set up the Vision Fund's India office. The fund's investments in India and China have been both lucrative and fraught. In China, a regulatory crackdown has cast a pall on the tech industry. In India, SoftBank has invested in promising companies like logistics startup Delhivery and ride-hailing firm Ola, as well as Oyo Hotels & Homes Pvt, which was challenged during the pandemic.
Although the Vision Fund has never had a female managing partner on the investor team, the chief people officer, Catherine Lenson, holds that title at SoftBank Investment Advisers.
In recent months, the Vision Fund has lost several managing partners, with Deep Nishar the latest to say he would leave. With the new additions, the Vision Fund will have a total of 13 managing partners, plus fund Chief Executive Officer Rajeev Misra.