SoftBank to Buy Back up to 12% of Shares for $9.6 Billion
(Bloomberg) -- SoftBank Group Corp. unveiled a fresh program to buy back almost $10 billion of its own stock, adding to repurchase plans that have helped lift shares this year.
The Tokyo-based company said it would buy back as much as 12.3% of its stock for 1 trillion yen ($9.6 billion) under a program that would would run through July 2021, the fourth such program announced this year. The company has said it plans to sell 4.5 trillion yen in assets to fund repurchases and other activities.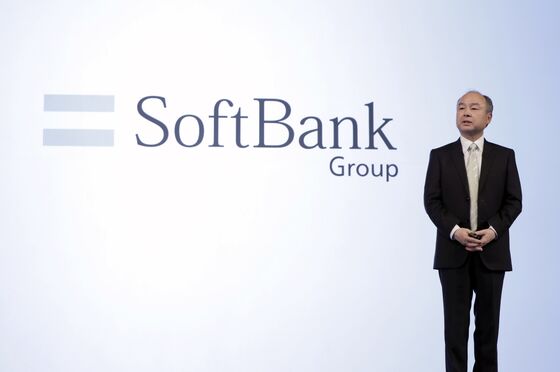 SoftBank founder Masayoshi Son turned to asset sales and stock repurchases after his shares tumbled with the coronavirus pandemic and business missteps earlier this year. The strategy has helped his company's price more than double from its low in March to the highest levels in two decades.
In Friday's announcement, SoftBank said that, due to the uncertainty in market trends, repurchases under the 4.5 trillion yen asset program may not be completed until April 2021 or later.
SoftBank Group shares rose as much as 2.2% to 7048 yen in Tokyo Friday. They had climbed about 45% this year before through Thursday's close.
At the peak in February 2000, SoftBank reached what remains its all-time intraday high of exactly 11,000 yen. SoftBank's founder has said that surge led him to surpass Bill Gates as the world's richest man -- if only for just three days.
Analysts have been racing to adjust their models to SoftBank's repurchases. HSBC on July 22 lifted its price target 21% to 7,430 yen. Iwaicosmo Securities Co. has a target of 8,000 yen, while Tokai Tokyo Research Center's analyst has the highest among analysts tracked by Bloomberg at 10,000 yen.
"We continue to like the risk reward outlook at SoftBank," HSBC analysts Neale Anderson and Binnie Wong wrote. "SoftBank is executing rapidly on its share buyback and debt reduction program."