SoftBank COO Marcelo Claure Said to Pull Out of Saudi Conference
(Bloomberg) -- SoftBank Group Corp.'s Chief Operating Officer Marcelo Claure has pulled out a Saudi Arabia investment conference this week, according to a person familiar with the matter, marking another setback for the kingdom and its marquee gathering in the wake of the death of journalist Jamal Khashoggi.
Claure requested that organizers of the Future Investment Initiative remove his name from the list of speakers and said he will not attend, the person said, asking not to be identified because the details are private. While a growing list of business leaders have withdrawn from the event, the Japanese conglomerate is one of the kingdom's closest partners and founder Masayoshi Son is on the conference's advisory board. Son himself has yet to confirm whether he will attend.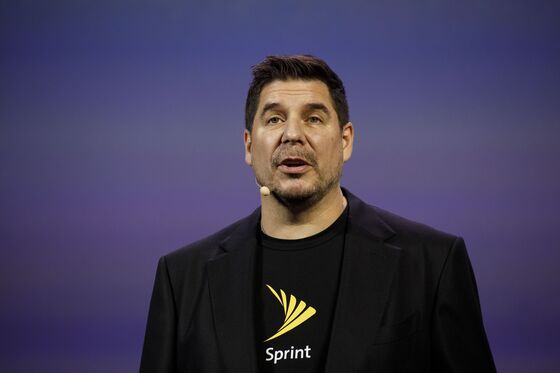 The killing of Khashoggi, a prominent critic of the Saudi regime, has fueled global outrage and prompted world leaders to withdraw from the event. The U.S. Treasury Secretary, along with the CEOs of JPMorgan Chase & Co., Credit Suisse Group AG and HSBC Holdings Plc have canceled. The dropouts also include CEOs of companies backed by SoftBank -- Uber Technologies Inc.'s Dara Khosrowshahi and Improbable Worlds Ltd.'s Herman Narula.
SoftBank's spokesman Takeaki Nukii declined to comment.
The controversy has forced difficult decisions that have split individuals even within companies. While the CEOs of Credit Suisse and HSBC have decided not to attend the FII, senior bankers at those firms still plan to join.
It's not clear why Claure decided to break ranks. One possible reason may be concern over U.S. regulatory approval of the pending sale of SoftBank-owned Sprint Corp. to T-Mobile US Inc. Claure has led the turnaround of Sprint and currently serves as its chairman.
Rajeev Misra, who heads SoftBank's $100 billion Vision Fund backed by Saudi Arabia's sovereign wealth fund, was listed among the speakers at the event. Simon Segars, CEO of ARM Holdings Plc, a chipmaker owned by SoftBank, was also scheduled to speak. The list of speakers has since been removed from the website.
SoftBank has close and personal ties to Saudi Arabia . Crown Prince Mohammed bin Salman met with Son in Tokyo in September 2016 and agreed to commit $45 billion to SoftBank's planned $100 billion Vision Fund. The kingdom's sovereign wealth fund -- the Public Investment Fund, or PIF -- also plans to put the same amount into a second Vision Fund. The Japanese conglomerate has also said it will support PIF's $200 billion solar power project in Saudi Arabia.
Saudi authorities said an initial probe showed Khashoggi was killed inside the kingdom's Istanbul consulate and that 18 people have been detained, but that the crown prince had no knowledge of the incident. That explanation has failed to quell the controversy. President Donald Trump said it's a concern that Saudi officials haven't said where Khashoggi's body is and that he won't be "satisfied until we find the answer" to what happened. Bloomberg has also pulled out of the Saudi event as a media partner.