SoftBank CEO Voices Concern Over Saudi Killing, Seeks Answers
(Bloomberg) -- SoftBank Group Corp. Chief Executive Officer Masayoshi Son began a press conference to report quarterly earnings by addressing questions about the murder of a Saudi Arabian journalist and his relationship to the country.
Son said he pressed the Saudis to get to the bottom of the killing of government critic Jamal Khashoggi by Saudi Arabia's agents and hold the guilty accountable. However, he said SoftBank will continue to use Saudi money for investments because he has an obligation to help the country diversify beyond its dependence on oil.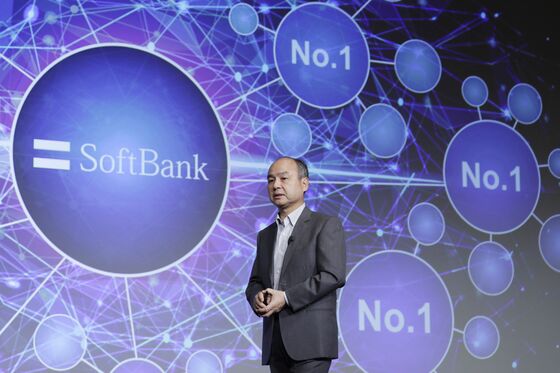 "We cannot turn our backs on the Saudi people," Son said at the event in Tokyo. He called the murder "unacceptable" and said "we want to see those responsible held accountable."
Son made the comments after his company reported second-quarter profit that far exceeded the highest analyst estimate, largely because of multi-billion dollar gains on a handful of his many deals. Operating profit rose to 706 billion yen ($6.2 billion) in the three months ended September, compared with the 373 billion yen average of analysts' estimates compiled by Bloomberg.
After the Saudi comments, Son went on to congratulate his Fukuoka SoftBank Hawks baseball team for winning the Japan championship over the weekend.