Singer's Elliott Takes New Stake in LogMeIn After Share Drop
(Bloomberg) -- Elliott Management Corp. disclosed that it has again taken a stake in the software company LogMeIn Inc., whose shares have tumbled 28 percent this year.
The hedge fund run by billionaire Paul Singer held a 2.4 percent position in Boston-based LogMeIn as of Sept. 30, according to a regulatory filing Wednesday. LogMeIn's shares plunged in July after it reduced its guidance for the year, amid a series of execution issues that it said its competitors had taken advantage of.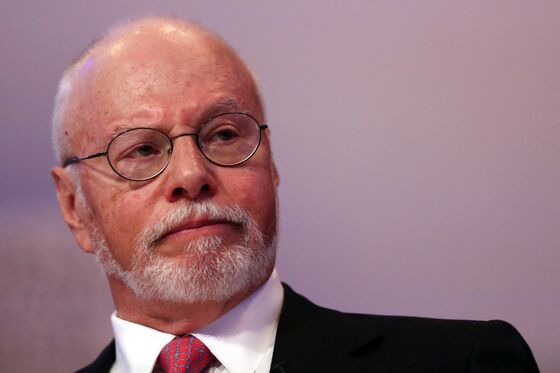 A representative for New York-based Elliott declined to comment on the investment. A representative for LogMeIn wasn't immediately available for comment.
Elliott has a history with LogMeIn, which has a market value of about $4.2 billion.
Jesse Cohn, an Elliott partner and its head of activism, sat on the company's board from January 2017 to this past May. He joined LogMeIn's board as part of its merger with Citrix Systems Inc.'s GoTo family of services, which was spun off.
Elliott reported in May 2017 that it had taken a stake in LogMeIn, disclosing the following November that it had exited its stake, valued at $70.5 million.
On Wednesday, Elliott also disclosed a new 3.9 percent position in Community Health Systems Inc. taken during the third quarter. It confirmed its 5.2 percent stake in FirstEnergy Corp. after it led a group of investors in January to invest $2.5 billion in the company, the filing shows.
Elliott also reported the following portfolio changes:
Added new positions in Nielsen Holdings Plc, Sabre Corp. and Mitek Systems Inc.
Increased its position in Sempra Energy, Devon Energy Corp., Altaba Inc., QEP Resources Inc., EQT Corp. and the tracking stock DVMT
Sold down positions in NXP Semiconductors NV, Peabody Energy Corp., CDK Global Inc., Imperva Inc., VMWare Inc., Dish Network Corp., Mednax Inc. and Sanofi CVR
Exited stakes in Convergys Corp., Investors Bancorp Inc. and Wipro Ltd.