Singapore Cases Rise to 11-Month High With Karaoke Cluster
Singapore reported the highest number of new coronavirus cases in about 11 months as infections emerge from an outbreak stemming from karaoke lounges as well as clusters at a wholesale fish market and local food centers.
There were 88 locally-transmitted cases, the Ministry of Health said on Sunday. Twenty-five came from the entertainment clubs cluster, while 42 were linked to the Jurong Fishery Port. There were 10 unlinked infections. Along with another four among travelers entering the city-state who have been isolated, the total for the day was 92.
The jump in cases is dealing a blow to the city-state's efforts to reopen, with the government re-enforcing stricter measures for dining-in just days after relaxing them. Authorities have temporarily closed hundreds of nightlife venues to curb the spread of the virus and quarantined thousands of people.
"We are likely to see rising cases in the coming days as we step up efforts to detect them to contain their spread in the community," the Health Ministry said in a statement . "The number of unlinked cases in the community has also increased."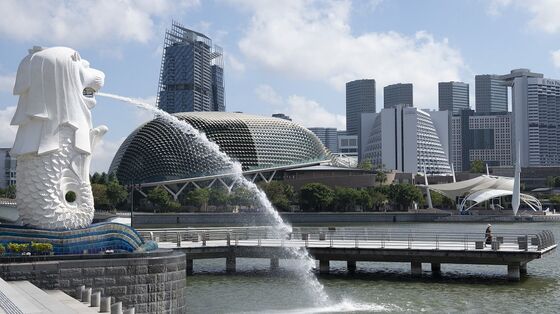 The government will continue to test fishmongers across the country as infections at the fishery port spread to wet markets and food centers.
The seven-day average for linked community cases -- local infections that are linked to one of the 29 "active" clusters of outbreak -- has increased to 42 from about 1 case a week ago. The unlinked cases -- those that can't be traced to a cluster it's tracking -- increased to 4.4 from about 1. The biggest cluster is the one from the lounges with a total of 173 cases.
The port has also been closed for deep cleaning, the Health Ministry said Saturday. Workers at the port earlier this month have been placed on quarantine. Fresh fish and seafood stallholders at markets managed by the National Environment Agency or NEA-appointed operators were not allowed to open Sunday to prevent further transmission, according to a separate statement.
Three new clusters on Saturday were tied to individuals and a sea cargo service provider.
As of July 16, about 45% of the population has been fully vaccinated.