Singapore Denies It Has Its Own Covid-19 Variant, Orders Corrections
(Bloomberg) -- Singapore's Ministry of Health issued an order to Facebook Inc, Twitter Inc and SPH Magazines requiring corrections to be made over what it says are online falsehoods that imply a new coronavirus variant had originated in the country.
"There is no new 'Singapore' variant of Covid-19," the ministry said in a statement. "Neither is there evidence of any Covid-19 variant that is 'extremely dangerous for kids'. The strain that is prevalent in many of the Covid-19 cases detected in Singapore in recent weeks is the B.1.617.2 variant, which originated from India."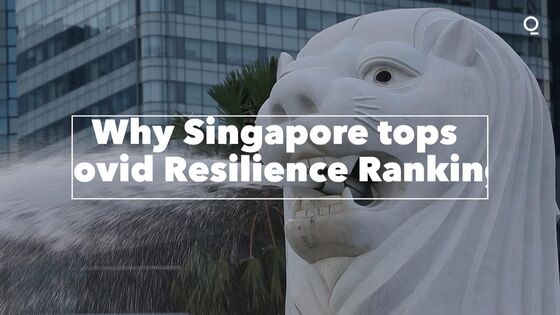 The correction orders, which are issued under the Protection from Online Falsehoods and Manipulation Act, require the parties to carry a correction notice alongside the original posts to all of their end-users in Singapore.
The move follows an earlier spat between the Singapore government and New Delhi's Chief Minister Arvind Kejriwal, who claimed that a new virus strain discovered in Singapore was harmful to children and called for an immediate halt of flights with the Southeast Asian nation to avoid a third wave of infections. India's External Affairs Minister Subrahmanyam Jaishankar later clarified that Kejriwal "does not speak for India" and that "irresponsible comments from those who should know better can damage long-standing partnerships."
A new wave of infections has forced Singapore back into lockdown-like conditions as it races to stem the spread. Last month, the country tightened border controls with India, including a ban on visitors due to the deteriorating situation there though testing has shown the India strain to be linked with several clusters locally.