A Flood of New Cars Is Headed for China
(Bloomberg) -- China, the world's biggest car market, has had it all this year -- a trade war, a collapsing stock market, and a weakening currency that kept consumers away from showrooms.
From Volkswagen AG to Toyota Motor Corp., global carmakers are trying an old pill for the problem: lure back shoppers with a flood of new cars. More than 60 new models are being unveiled at the auto show in the southern city of Guangzhou starting Friday, with manufacturers betting on swanky SUVs and electric cars to revive a market headed for its first annual slump in at least two decades.
Bloomberg News captured the main news from the show during the media day. Updated as of 5:38 p.m. Guangzhou time.
Volvo Cars' performance electric-vehicle brand sees China as its greatest opportunity even as it's set to face stiff competition from Tesla Inc. The unit, Polestar Performance AB, expects to get as much as half of its sales from the country after it rolls out three models by 2021, said Thomas Ingenlath, the brand's global chief. The $155,000 Polestar 1 hybrid will be followed by a mass-production model, the fully electric Polestar 2.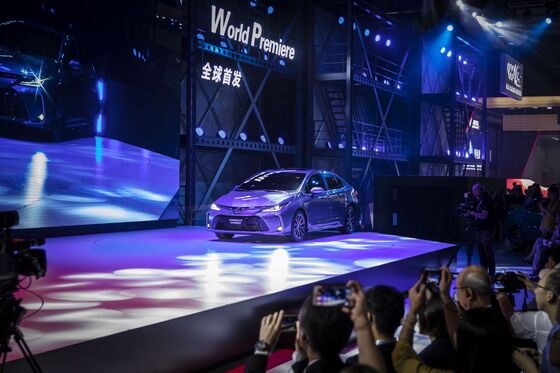 Toyota took the wraps off the all-new Corolla -- and its China-only twin Levin -- at a global premiere in Guangzhou on Friday, hours before it was put on display in California. The move marks Toyota's deeper push into the world's biggest auto market where it is trailing rivals. The vehicles include two new features that are exclusive for China: a 12.1-inch screen and an air purifying system. They also come with connectivity functions that Toyota will include in all Chinese models in the future.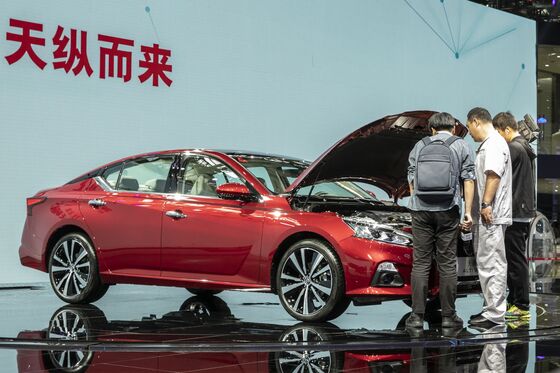 Nissan Motor Co. launched its refreshed Altima model, betting on demand for sedans in China will make up for the type's slowing popularity in the U.S. The new Altima's assistance system helps drivers stay centered in their lane, maintain a set speed and distance to the vehicle ahead and navigate stop-and-go traffic. China is emerging as Nissan's largest market as demand in the U.S. sputters.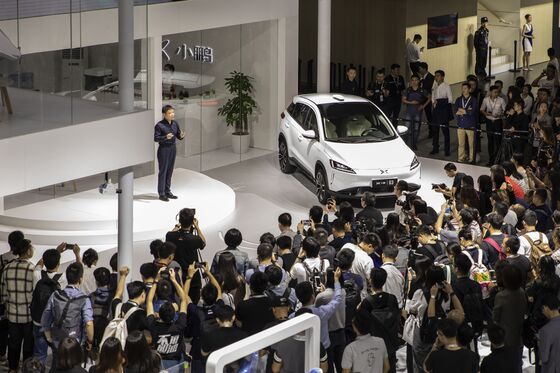 Xpeng Motors Technology Ltd., one of a slew of Chinese electric-car startups nearing initial product introductions, said it will launch its first model on Dec. 12. The G3 electric SUV comes with a voice-activated parking assistant and a 360-degree panoramic roof camera. Xpeng also plans to operate a network of charging stations in major Chinese cities.
Volkswagen was first off the blocks, unveiling its Chinese expansion plans a day before the main media event. The carmaker will invest about 4 billion euros ($4.5 billion) in the country next year together with partners, China chief Jochem Heizmann told reporters in the southern city of Guangzhou on Thursday. In the next two years, the company will introduce 30 electric and hybrid plug-in vehicle models in China, half of them locally produced, he said.
"We are quite optimistic," Heizmann said Thursday, predicting the country's car market will return to growth in 2020. "There will still be further big growth potential in China -- still higher than any other relevant passenger car market in the world."