She's the Turnaround Wizard in Korea That Buyout Firms Call
(Bloomberg) -- In South Korea, corporate suites have largely been closed to women, unless they're born into the founding family. Then there's Lim Il Soon.
Lim, 53, became the chief executive officer of Homeplus Co., a $9.7-billion-a-year discount-store operator, in 2017 after she built a reputation among buyout funds for being a turnaround wizard. Prior to that, she had been chief financial officer at four companies since 1998, a rarity in a country with the lowest female representation in the OECD.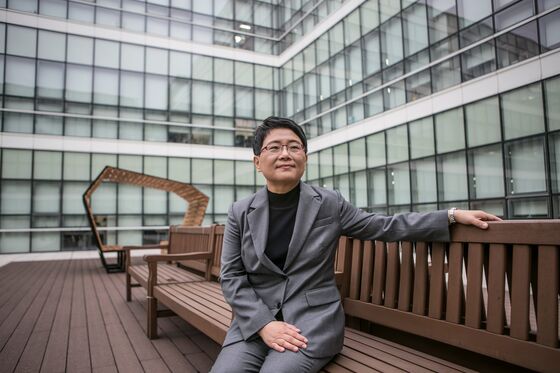 Lim attained her reputation through a string of repair jobs. In 2010, she helped Unitas Capital sell the Korean Buy the Way convenience-store chain to Lotte Group after expanding the number of outlets and improving profitability. As CFO, she also led an overhaul of Australian auto-parts distributor Exego Group's Repco, which was also later sold off by Unitas. Her private-equity employers did little to hide the difficulty of those tasks, Lim said.
"They told me: come back alive from the jaws of death," she said.
There may be more riding on Lim's success than just Homeplus. Korea's sunk deeper in need of female role models after the country's first woman president, Park Geun-hye, was impeached and sentenced to a 25-year jail term for bribery, abuse of power and leaking state secrets.
As to Lim, she credits her success to her ability to empathize and listen to others. She also said it's important to set out clear goals and implement them -- fast.
"I provide direction with a crystal-clear message and push for targets with a strong driving force," Lim said in a recent interview in Seoul. Big reorganizations also work best when changes are made in a "sharp-turn" fashion rather gradually, she said.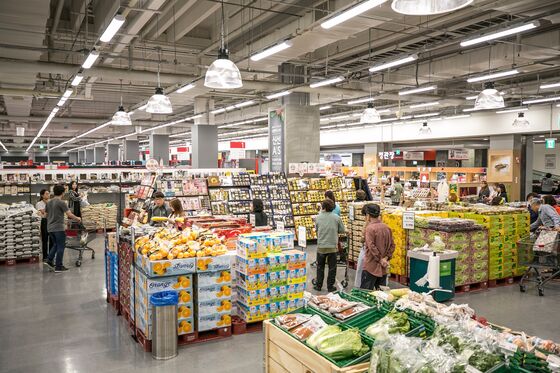 Her current goal is to transform Homeplus, the second-biggest player in the nation's slumping hypermarket industry, into a modern retailer that's nimble enough to deliver highly-perishable foods like sushi to 80 percent of households in the country, and take on deep-pocketed competitors such as Shinsegae Inc., Lotte and Softbank Group Corp.-backed Coupang.
Specifically, she's pushing to create warehouse-hypermarket hybrid stores and so-called fulfillment centers that process online orders and offer logistical support -- similar to a service that Amazon.com Inc. provides. Lim is also seeking to take better advantage of the data Homeplus has via membership credit cards, of which there are more than 5 million users. All these changes were initiated this year.
There are signs that the strategy may be working. Sales at the hybrid stores, named Homeplus Special, surged more than 30 percent in the first two months since their open, according to Korea Investors Service.
Such ambitions require money and so Homeplus -- which is backed by MBK Partners Ltd., one of the region's biggest private equity firms -- is planning to sell 44 of its hypermarket sites to a real estate investment trust unit for 3.8 trillion won ($3.3 billion). Homeplus then plans a 1.7 trillion won initial public offering of the REIT subsidiary.
But the competition isn't sitting still. Affinity Equity Partners and BRV Capital agreed to invest more than 1 trillion won in an online unit formed by E-Mart Inc. and Shinsegae. Lotte pledged to spend more than $10 billion through 2023 to bolster its retail business by investing in artificial intelligence and big data.
"It's positive that the grocer is efficiently transforming platforms by utilizing existing stores," said Kim Ho-seop, an analyst at Korea Investors Service. "However, Homeplus does not have large room for massive investment compared to Lotte or E-Mart."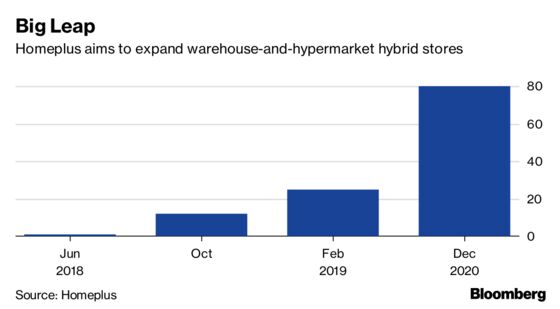 Park Ju-gun, president at CEOScore, a researcher that tracks big companies and CEOs in South Korea, said Lim has earned the trust of private-equity firms and that her focus on details will serve her well in running Homeplus.
Lim's career background is a convergence of tech and retail: from local branches of Motorola to Digital Equipment Corp. -- now part of HP Inc. -- and then to Costco Wholesale Corp. and Korean convenience chain Buy the Way. Lim studied business at Yonsei University in Seoul, where she met her husband, and earned an MBA.
Lim said she was never one to be fazed by Korea's infamous drinking culture and readily took part in "drinking meetings" while caring for two children and doing house chores. Unlike many Korean women who are under pressure to quit their jobs to take of children, Lim said she was lucky that her in laws were supportive, and that her daughters didn't fault her for having a busy job.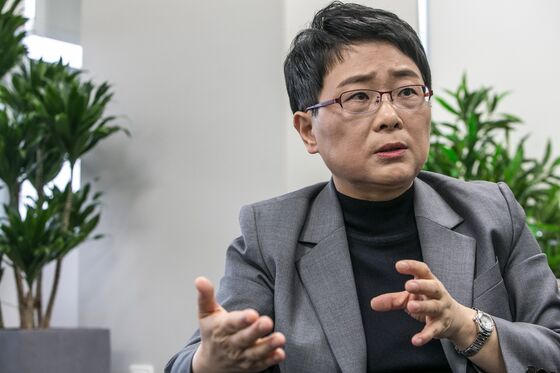 Yet, Lim credits her soft skills for helping her rise up the corporate ladder. For example, when she was sent to Australia in 2010 to turn around Repco, which was then controlled by Unitas Capital, Lim said some workers were so terrified she was there to lay them off, that they visited psychiatrists.
"I told them 'Look into my eyes, I would die without you,'" said Lim. "In the end, I dismissed no one."
Back in Korea, Lim is conscientious of her status as a role model. Her advice to other women looking to rise in a male-dominated like Korea? Keep at it.
"If you know clearly who you are today and who you want to be in the distant future, that will enable you to get through tough situations and not run away from them," she said. "It's a journey of opening one door after another."