Shareholders Beware: GE's New Boss Isn't Known for Fat Dividends
(Bloomberg) -- Investors have long flocked to General Electric Co. for its generous dividend. They should enjoy it while it lasts.
The payout is under scrutiny for the second time in a year after the struggling company ousted its CEO this week and revealed that its cash flow and earnings are shaping up even worse than expected. Analysts from JPMorgan Chase & Co. to UBS Group AG to RBC Capital Markets say a dividend cut is likely.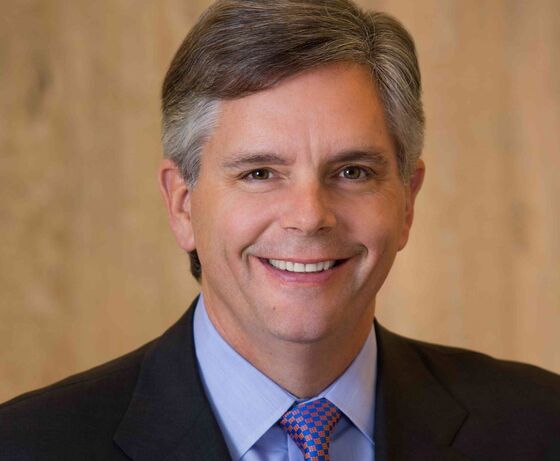 And if the new boss's past is any indication, a reduction could be substantial. Larry Culp, who was picked to replace Chief Executive Officer John Flannery on Monday, ran manufacturer Danaher Corp. for 14 years, during which time the dividend yield never topped 0.73 percent. The company's all-time high was less than 1 percent.
GE, by contrast, offers a 3.83 percent yield and hasn't dropped below 0.91 percent for the past 40 years.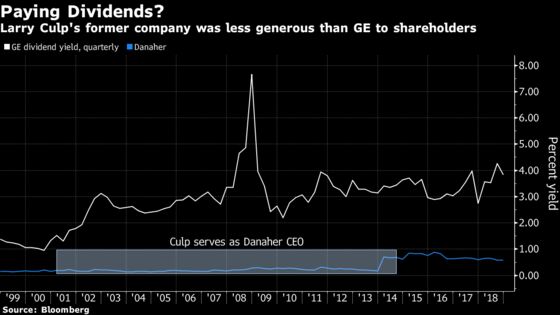 Conserving cash and strengthening the balance sheet have become top priorities for GE as it grapples with one of its worst crises in a history dating back to the 19th century. The iconic American manufacturer has lost over $100 billion in value in the past year and is now shedding many longtime businesses to try to regain its footing.
To be fair, the dividend yield falls as the stock rises, and Danaher's shares climbed steadily in Culp's tenure. But GE has gone the opposite direction and turning it around will be a challenge.
Flannery, who was kicked out after just 14 months in the top job, cut the dividend in half last year as the company's problems emerged. He recently said a further reduction would come after GE spins off its health-care unit, a process expected to take 12 to 18 months.
It's unclear if the new CEO intends to follow that plan. A company representative said no decisions have been made. But for now, the current quarterly payout of 12 cents a share is costing GE $4.2 billion a year.