Secret Recording, Fallen Stock Stoke Hedge Fund's Deal Fight
(Bloomberg) -- Hedge fund manager Jason Mudrick was already thinking about suing Globalstar Inc. in late April when he flew to Louisiana to meet with the satellite company's chief executive officer.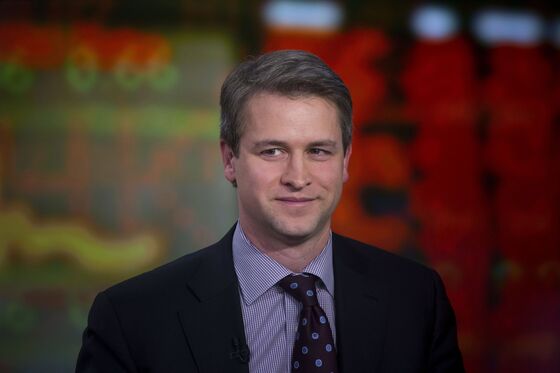 Globalstar had just announced it was essentially buying assets controlled by its CEO, James Monroe III, in a $1.65 billion deal. Mudrick, the company's biggest outside shareholder, thought the satellite communications provider was overpaying in the deal and stripping value from outside shareholders like himself. So when Mudrick sat down at a New Orleans coffee shop with Monroe and other company executives, he clandestinely recorded the conversation about the deal plans.
The recordings Mudrick made that day are now part of an ugly fight between him and Monroe over the deal. Their existence was revealed during a July 3 trial to decide on Mudrick Capital Management's demand to get access to Globalstar's books and records. He's aiming to prove that Monroe engineered a deal that overvalues the assets he controls, and pays for them with Globalstar stock whose value Mudrick says was deliberately depressed when Monroe sold a large block of shares.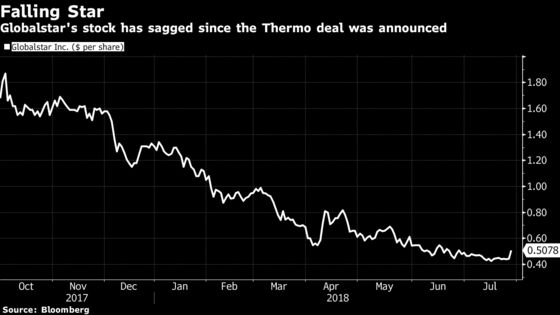 Monroe said when the combination was announced in April that it makes strategic sense and benefits long-term shareholders of Globalstar, based across Lake Pontchartrain in Covington, Louisiana. As for the stock sales, Globalstar attributed those to tax planning. Both men declined to comment for this article.
The judge hearing the case in Delaware Chancery Court, Tamika Montgomery-Reeves, could issue her decision soon on whether Globalstar must hand over the information demanded by Mudrick. However the judge rules, the fight over the merger is likely to continue.
The transaction would form a new entity that combines Globalstar, fiber provider Fiberlight LLC, 15.5 million shares of CenturyLink Inc. and $125 million in cash and assets under a new parent company called Thermo Companies Inc. In exchange, Monroe's Thermo would receive Globalstar stock valued at $1.65 billion. Monroe controls all sides of the deal; he's the CEO and chairman of Globalstar and the founder of the closely held Thermo Holdings, which controls Fiberlight and the shares in CenturyLink, according to the Mudrick lawsuit.
The deal will also hand Globalstar's $1.7 billion in net operating losses, a valuable shield for tax liabilities, to Monroe's Thermo Companies, according to the suit.
Monroe, listed as 63 in an April filing, started his closely held Thermo in 1984 with $40,000 he made when he and his wife sold their home. He controls about 53 percent of Globalstar shares, according to court filings. Mudrick, 43, who started his firm in 2009, first bought Globalstar shares in 2014 because he viewed the stock as undervalued and because the company owns rights to part of the wireless spectrum that can be used to transmit mobile broadband service.
During the New Orleans meetings, Mudrick testified that he recorded Monroe saying that he had been negotiating the merger for more than a year. That's potentially important to Mudrick because it contradicts the filing in December that disclosed Monroe's stock sale and said Thermo had no merger plans. The filing shows that Monroe's Thermo sold about 4 percent of its holdings (at a loss of about $9.75 a share) which Mudrick testified drove the stock price lower.
In turn, that made the contemplated merger more dilutive for the independent shareholders, because more shares were required to meet the $1.65 billion price tag of the deal.
Mudrick also focused on the value assigned to Fiberlight, saying that the merger would have Globalstar overpay by hundreds of millions of dollars, Mudrick claimed in a May 17 complaint. During his testimony, Mudrick was asked about an entry in the minutes of the special committee that approved the merger.
"Is there anything in here that concerns you?" his lawyer asked, according to the transcript.
"Yes," Mudrick said. "FiberLight's auditors had identified accounting irregularities involving revenue recognition." A Globalstar attorney then objected that the matter was confidential, the judge cleared the court, and the testimony immediately following was redacted from the transcript.
After recording the meeting with Monroe and other Globalstar executives, Mudrick recorded a conversation about an hour later with two Globalstar vice presidents, Tim Taylor and Kyle Pickens. It's a tactic he had never used before that day, he said. (Taylor didn't respond to a request for comment and Pickens declined to comment.)
The recordings of the two conversations covered multiple issues that could potentially be relevant in a legal fight over the merger, including that Globalstar executives had been planning the merger for over a year and that they structured the deal to avoid giving independent shareholders a "majority-of-the-minority" vote, according to Mudrick's testimony.
When his lawyer asked why he secretly recorded Monroe, Mudrick said, "I believed that potentially management would give us more color about the merger that could be useful in a future litigation that they might then deny saying later, and I didn't want to get into a 'he said, she said.'"
Later, under cross-examination, Mudrick explained why he told the Globalstar executives that the deal was "interesting" and "awesome" when he actually believed it to be an "egregious" and unfair transaction. "I was eliciting response from the company by appealing to their egos," Mudrick said.
The transcript doesn't discuss what kind of device Mudrick used at the April 28 meetings, but there's nothing illegal about the practice in Louisiana, a "one-party consent" state where it's legal to record a conversation if one participant has consented. "The law says you can record it if you have one party's permission and you are one party," said attorney Gary Wickert, whose law firm Matthiesen, Wickert & Lehrer has an office in New Orleans.
A lawyer who specializes in corporate governance had reservations about business associates secretly recording one another. "If we're speaking and I'm recording, the other party is entitled to know that," said R. William Ide, a partner at global law firm Dentons and former general counsel of Monsanto Co., who isn't involved in the case. "If you start recording things, trust goes out the window."