SeaWorld Taps Carnival Executive to Oversee Post-'Blackfish' Era
(Bloomberg) -- SeaWorld Entertainment Inc. enlisted Gus Antorcha as its next leader, tapping a cruise-industry executive to extend a turnaround after the damaging "Blackfish" documentary.
Antorcha, who previously served as Carnival Corp.'s head of operations, will become SeaWorld chief executive officer on Feb. 18, the theme-park operator said on Tuesday. John Reilly, who had served as interim leader, will become SeaWorld's chief operating officer.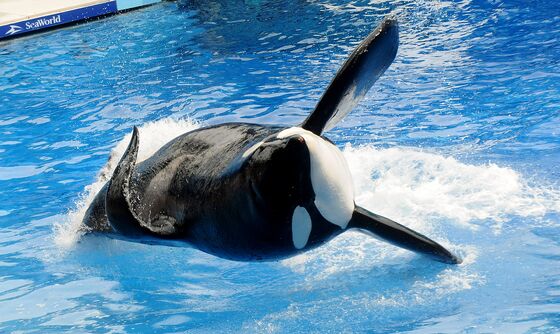 SeaWorld, one of the largest U.S. theme-park operators, has been recovering from years of criticism that hurt its results and stock price. The 2013 "Blackfish" documentary, coupled with protests from People for the Ethical Treatment of Animals and other groups, led sponsors to cut ties with the parks, performers to cancel concerts, and a legislative attempt to ban whales in captivity in California.
SeaWorld's past CEO, Joel Manby, was hired in 2016. He halted whale breeding and began introducing new rides that didn't involve live animals. Habitats were changed to make them more like their natural environment, but SeaWorld continued to struggle to improve attendance and Manby stepped down last year.
In recent quarters, attendance has grown, giving a tailwind to Antorcha as he takes the CEO job.
"I look forward to working with this talented group to enhance and accelerate these efforts and to help realize the full potential of this business," he said.