Sears Goes Bankrupt, Mired in Debt and Deserted by Shoppers
(Bloomberg) -- Sears Holdings Corp., the 125-year-old retailer that became an icon for generations of American shoppers, filed for bankruptcy, saddled with billions of dollars of debt racked up as it struggled to adjust to the rapid shift toward online consumption.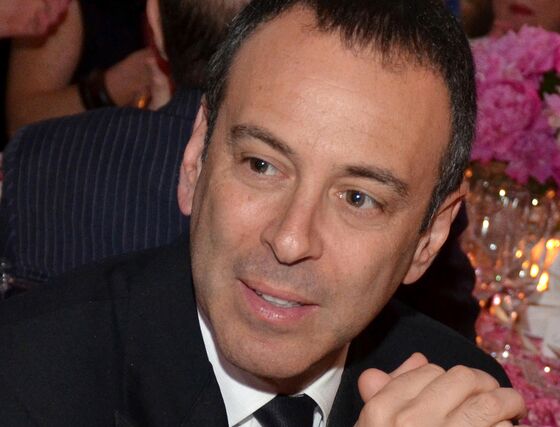 The company, which employs 68,000 people, filed for Chapter 11 early Monday in White Plains, New York. Eddie Lampert, the hedge fund manager who propped up the retailer for years with lifelines and financial engineering, is stepping down immediately as chief executive officer. At the same time, Lampert's ESL Investments Inc. is negotiating a financing deal while also discussing buying "a large portion of the company's store base," Sears said in a statement.
The financing would help ensure that much of Sears' and Kmart's stores are kept open through the crucial holiday season. Lenders and Lampert will in the meantime begin hashing out through the courts how much -- if any -- of the company will remain a going concern beyond that.
The retailer, for years called Sears, Roebuck & Co. and famous for its massive catalog, boomed in the decades after World War II along with a growing middle class. But it wasn't able to keep up with shifting consumer habits as online rivals including Amazon.com Inc. siphoned off shoppers, while turnaround efforts were hobbled by mountains of debt.
Sears sold everything from Craftsman tools to Kenmore appliances, but it lost its footing in the 1980s with expansions into financial products such as banking, mortgages, insurance and credit cards. Walmart Inc. supplanted Sears as the biggest retailer in the early 1990s.
Lampert, who engineered a $12.3 billion acquisition of Sears by Kmart in 2005, held about $2.5 billion in Sears debt as of September, the result of multiple attempts to keep the chain afloat. Kmart, which itself has a more than 100-year history as a U.S. retailer, was also included in the Chapter 11 filing.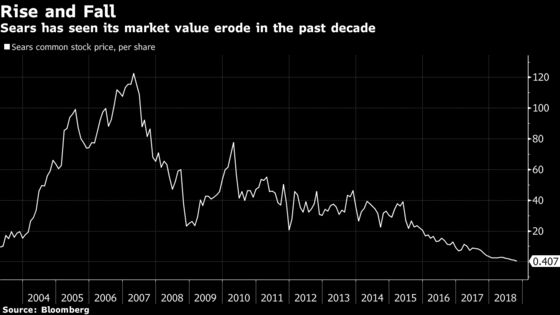 The retailer, which listed liabilities of around $11.34 billion and assets of about $6.94 billion as of Aug. 4, said in court filings that it's seeking to reorganize around a smaller base of profitable stores. Sears and Kmart stores will remain open with help from $600 million in new loans, but the company will shut 142 unprofitable outlets near the end of the year, on top of 46 unprofitable stores already slated to be closed by November.
For now, Sears will be run by an Office of the CEO, and independent directors will oversee the restructuring. Lampert, who is Sears's biggest shareholder and will remain as chairman, acknowledged in the statement that turnaround efforts so far have fallen short.
"While we have made progress, the plan has yet to deliver the results we have desired, and addressing the company's immediate liquidity needs has impacted our efforts to become a profitable and more competitive retailer," Lampert said.
The company is seeking court approval for $1.83 billion financing from existing lenders that will keep the lights on during the reorganization. That includes $300 million of new money. Sears is still discussing an additional $300 million of junior financing from ESL. That debt would be repaid after senior creditors got their money.
Court filings showed ESL owns 49 percent of Sears equity. Lampert is also the largest shareholder in Seritage Growth Properties, a real estate investment trust that counts Sears as its biggest tenant.
ESL said in April it would be open to buying some of the company's assets and urged the department store to put the businesses on the block. It said in a statement Monday it had proposed as recently as September a strategic plan that would include selling assets, including those ESL was seeking to purchase.
"While a comprehensive out-of-court resolution was ESL's preferred approach, it did not prove possible to achieve this outside the framework of a Chapter 11 process," ESL said.
Lampert tried multiple strategies to revive Sears. He's shuttered hundreds of money-losing stores, cut more than $1 billion in annual expenses, and spun off units such as Lands' End.
Parts of Sears have already been through bankruptcy. Sears Canada Inc. liquidated a year ago and about 12,000 people lost their jobs. Lampert partially spun off the company from its parent in 2012 and was Sears Canada's biggest shareholder.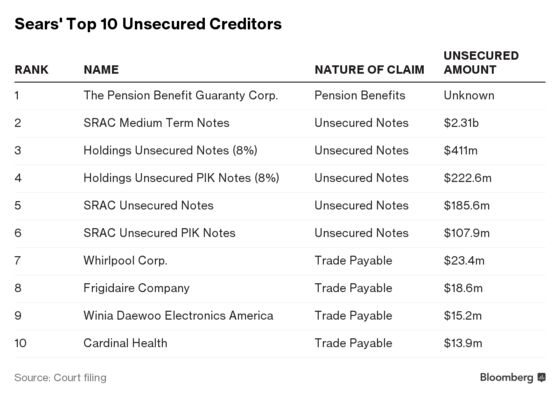 The company was started by Richard Sears, a train station agent in Minnesota who began selling watches by mail in 1886, according to the company's website. He soon partnered with watch repairman Alvah Roebuck.
The Sears catalog eventually sold products ranging from hardware and automobiles to kits for building an entire house. Sears opened its first store in 1925 in Chicago, and the Sears Tower in that city, now known as the Willis Tower, was the world's tallest building when it opened in 1973. The headquarters later moved to Hoffman Estates, Illinois.
At various times, Sears brands have included Allstate Insurance, Coldwell Banker real estate and Discover Card. The company has said it's the nation's largest provider of home services, with more than 11 million service calls a year.
Kmart, founded as a five-and-dime store in Detroit, went through its own bankruptcy in 2003 just before the deal with Sears. The 2004 deal made them the third-largest U.S. retailer at the time.
Judge Robert Drain will oversee the bankruptcy, with Sears represented by the law firm Weil Gotshal & Manges, according to court documents. A hearing is scheduled for Monday at 2 p.m. New York time in which Drain will be asked to approve a number of matters, including the bankruptcy financing.
The case is Sears Roebuck and Co., 18-23537, U.S. Bankruptcy Court, Southern District of New York (White Plains)