Sears Is an Afterthought for Walmart Investors at Annual Meeting
(Bloomberg) -- At Walmart Inc.'s annual investor day, analysts peppered the retailer's senior leadership with questions about Amazon.com Inc., German discounter Aldi and everything in between.
Almost everything, that is. One name that didn't come up during more than four hours of discussions was Sears Holdings Corp., the now-bankrupt former icon that ruled the American retail landscape for decades before Walmart surpassed it in the 1990s. The omission illustrates how little Sears now matters to Walmart, which is fighting a fierce global battle in stores and online against newer rivals, who were mentioned by executives and analysts during the meeting Tuesday.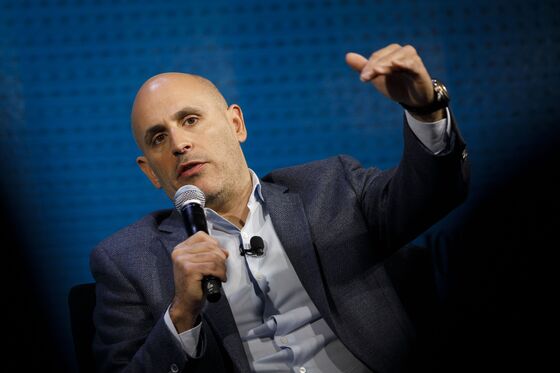 "Competition is intensifying," Walmart's international chief Judith McKenna said at the meeting. Yet in the near future, that rivalry may not include Sears, which once jockeyed with Walmart to win over shoppers and suppliers. Walmart executives spent a lot of time discussing improvements to its website, the promise of artificial intelligence and its growing army of floor-scrubbing robots.
"Isn't it exciting to think about where the future of retail is heading?" online chief Marc Lore said.
Left unsaid by Lore was how unexciting retail's past, embodied by Sears, has become.