Sears, Finally Bankrupt, Now Tries to Avoid 'Dustbin of History'
(Bloomberg) -- Sears Holdings Corp. is embarking on its bankruptcy with key details still up in the air, including whether it will get a loan from Chairman Eddie Lampert that the 125-year-old chain needs to avoid being shut down forever.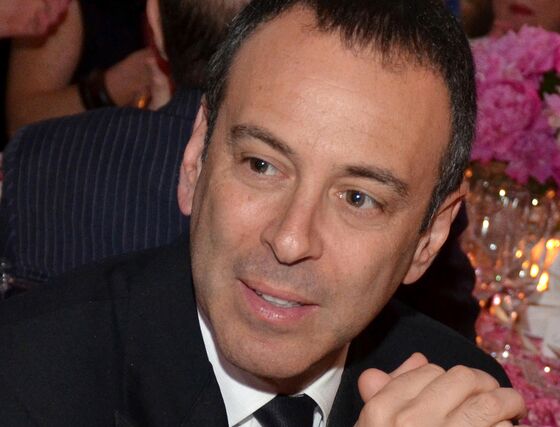 Sears has some financing already in hand, along with plans to close stores, but it needs to know if Lampert will commit to lending another $300 million and buying some outlets. The company said it will try to reorganize around a smaller number of more profitable outlets, but also acknowledged it's at risk of liquidating.
"Will Sears be relegated to the dustbin of history, and will 68,000 Americans lose their jobs, or will Sears enter the next chapter of its life as an iconic American company, enduring yet another shift in the retail landscape?" Chief Financial Officer Robert Riecker said in a court affidavit. The answer, he added, would be up to creditors and business partners, whose support is needed during the bankruptcy. Court papers filed early Monday estimates liabilities of $11.3 billion and assets of just $6.94 billion.
Sears said it's still discussing $300 million in financing with Lampert, who stepped down as chief executive officer, and his ESL Investments Inc. hedge fund. Lampert engineered the $12.3 billion acquisition of Sears by Kmart in 2005, and has propped up the chain for years. He was holding about $2.66 billion in Sears debt as of September.
Lampert showed financial engineering genius in the way he merged Kmart and Sears, but the fact that his investments with Sears still aren't sorted out as it enters bankruptcy shows that his reputation as a manager has suffered, says David Johnson, managing partner at Abraxas Group Inc., a Chicago-based business consulting firm. "Now he has to convince creditors, who have always looked at him with a jaundiced eye because he's wearing three hats, to trust him."
He's also discussing buying "a large portion of the company's store base," Sears said in a statement. Court filings show that is likely to include around 400 stores that are profitable. "A successful sale of these viable stores as a going concern not only will save Sears and Kmart, but also the jobs of the tens of thousands of employees that depend on the continued operation of such stores," Riecker said in court papers.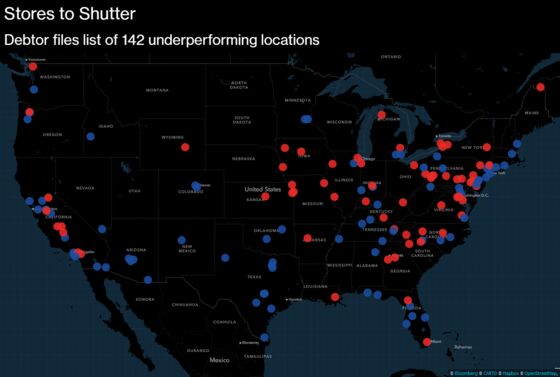 Without Lampert's money, the company's ability to survive bankruptcy will be "seriously jeopardized," Sears said in a request for the financing.
His junior loan would come in addition to an overall $1.83 billion senior financing package from banks including Bank of America Corp., Wells Fargo & Co. and Citigroup Inc., who had already lent money before the bankruptcy. That package involves $300 million in new money, and has first rights to be repaid ahead of the proposed loan from Lampert.
In addition to his loans to Sears, court filings showed Lampert's ESL also owns 49 percent of Sears equity. Lampert is also the largest shareholder in Seritage Growth Properties, a real estate investment trust that counts Sears as its biggest tenant.
Shoppers will also be critical to any reorganization efforts. Sears said in the filings that it plans to close 142 stores immediately, to "take advantage of the winter holiday season," which is when retailers make the most money. The company expects to net about $42 million from the liquidation of assets at those locations.
The bankruptcy looks like the company is taking a "wait and see through the holiday season" approach, said Bill Norton, a partner in the Nashville office of Bradley who specializes in bankruptcy law.
"We're Open to Serve You," reads a banner on Sears and Kmart websites, which seek to reassure shoppers who could be scared off by the idea of bankruptcy. Fellow retailer Toys "R" Us Inc. recently tried to reorganize in bankruptcy, but failed, and one criticism was that it did little media or advertising to convince shoppers it would live on.
Beyond the immediate store closings, Sears said it will choose additional stores to close after a more detailed analysis of profitability, their ability to be sold, and their lease agreements. The closures mark an attempt to find the right size for a company that has already liquidated more than 800 stores over 16 years.
Judge Robert Drain is overseeing the bankruptcy, with Sears represented by the law firm Weil Gotshal & Manges LLP. At a hearing Monday in White Plains, New York -- where more than 90 lawyers and other observers packed into a jury room because Drain's regular courtroom wasn't big enough -- the judge gave interim approval to the financing from senior lenders. He also signed off on a number of other requests such as payments to critical vendors and to employees.
The request for Lampert's junior financing, however, is scheduled for a later time, while the company tests the market for others who may be able to give the financing on better terms, according to court papers.
Sears lawyer Ray Schrock of Weil Gotshal said the retailer needs to move quickly, and it's seeking to have funding lined up by Dec. 15 to carry out an exit plan.
"It really has to happen on an expedited time frame," he said. "When you look at the cash burn, it's something where things have to move very quickly."
The case is, Sears Roebuck and Co., 18-23537, U.S. Bankruptcy Court, Southern District of New York (White Plains)