The Hypercars You Can Race at Le Mans—and Then Drive Home
(Bloomberg) -- Talking to Jim Glickenhaus is like trying to direct a tornado's path. It can be difficult to channel.
I had planned to write this feature as an update on the 68-year-old filmmaker who gained pop culture fame from such films as The Exterminator in 1980 and achieved automotive immortality 12 years ago, when he commissioned the one-off Ferrari P4/5—a $4 million Ferrari Enzo that he had design house Pininfarina reimagine to suit his own tastes. (Ferrari notoriously disapproved.) Now he makes hypercars of his own at Scuderia Cameron Glickenhaus—they're alien-looking, 750-horsepower, 220mph sticks of dynamite equally at home on the street and on the racetrack. (They also, conveniently, are exempt from federal crash-test and airbag regulations, because the National Highway Transportation and Safety Administration approved the special "small manufacturer" dispensation that allows SCG to make 325 turn cars per year without adhering to those standards. The cars still must comply with emissions and safety standards in any state where they're registered.)
In fact, SCG has announced it is building a factory in Danbury, Conn. The space will have its own private landing field and is 45 minutes away from the company's headquarters in Sleepy Hollow, N.Y.—4,000 miles away from the factory in Turin, Italy. The hope is that the new facility will eventually be able to churn out 15 cars per week and up to 50 annually.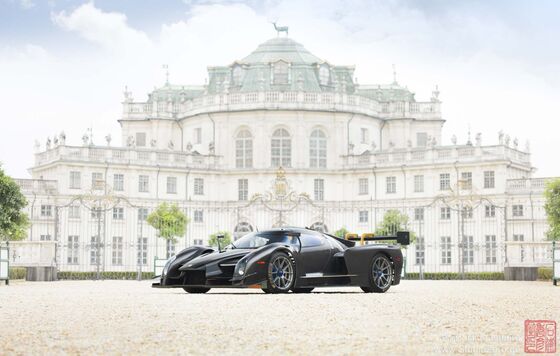 The seven-year-old brand currently makes the $2 million SCG 003S, an 800-horsepower, road-legal version of the race car that won acclaim at the 24 hours of Nuerburgring. It's also churning out the SCG 004S, a 690-horsepower mid-engine road-legal supercar with three seats, a center driving position, and a six-speed manual transmission. (An 800-hp option on that is available.) And it's building the SCG 007 Le Mans, a $1 million racer targeting the winners' podium at that historic race. Meanwhile, it's ramping up production of the $275,000 SCG 005 Baja Boot, a 650-horsepower V8 truck that will allow its owners to race in the historic Baja 1000 rally on the sands of Mexico next year.
It turns out that a conversation with Glickenhaus himself is more interesting, anyway. When I spoke with him recently in New York, the man behind Ring of Steel had plenty to say about his problems with "$10,000 croissants" in racetrack suits, the pitfalls of electric power, and why he believes his first love, Ferrari, has lost its soul. Here are the best parts of our conversation.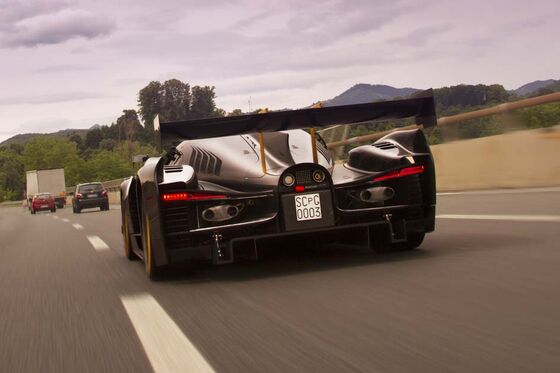 At a time where autonomous driving and hyper-efficiency are buzzwords, why do people love your powerful, loud, hot, fast cars?
Sports cars are the equivalent of sailboats: No one needs one. But on Sunday, there are still people who wake up, grab someone they love, and go for a sail. It's sport!  
Racing with us is like Burning Man, Woodstock, and Le Mans from 1967. It really is cool.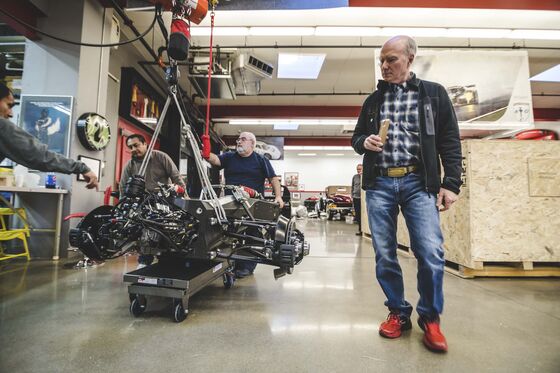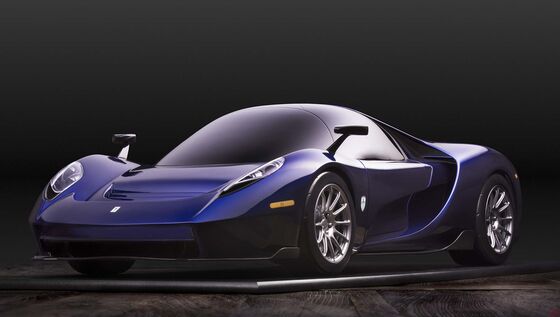 All right, but are we in the last days of the combustion engine?
Look, the world has changed. Pretending the world hasn't changed is completely stupid. Having said that, until the infrastructure for electric vehicles is much more unique than it is today, I personally think there will be petrol-powered cars for quite a while.
Does that mean you'd never make an electric vehicle?  
We look to begin realistically with hybrid systems in the future on some of our cars. But we'd want to make hybrid systems that have real reason to be, not like Ferrari and Porsche did it.

With the La Ferrari and the Porsche 918, those cars simply turned gasoline into electricity. They weren't plug-in. They used [electricity] to fill in [power] at low [revolutions per minute] before the motor makes torque. It's a gimmick. It wasn't saving energy. It is actually inefficient, because it has all these battery systems required to work.  
In 10 years, when you want to get an electric part for your La Ferrari, it's going to be a joke. You're going to pay some geek to solder you up something.
How is Glickenhaus different from a lot of the other companies that make hypercars?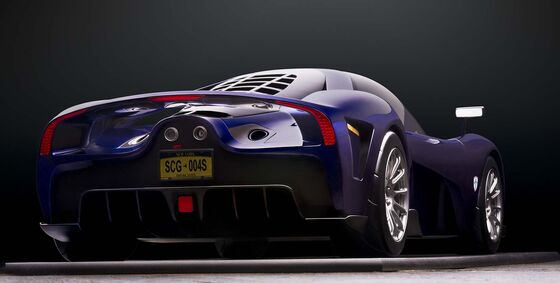 Pagani is a beautiful car. Their people are buying a work of art. Christian Koenigsegg is a very innovative engineer. The people who buy his cars are attracted to that. The modern Bugattis are ultra-luxury. They are business jets. But these have nothing to do with what we do: We build race cars, and we make them road-legal.
What type of person buys your cars today? They are not cheap.
It's a niche thing, the people who buy our cars. They love the validation of racing. And to buy one of our cars vs. a Bugatti or a Pagani, it's not an either/or decision for an incredibly wealthy person.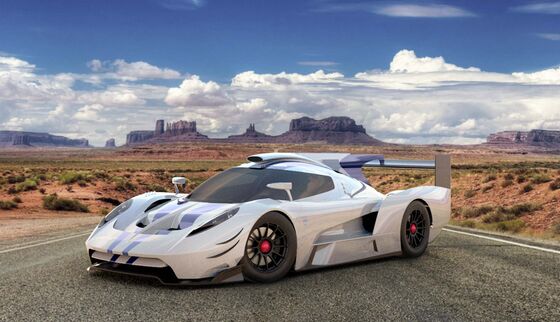 What we are getting are people who want to be part of a smaller company, who want more access to what we are doing. We invite them to races; they have an app where they can track results. When we screw up,  they get to see it. But they like to see it. It means they are a part of it.
But by the same token, we don't make a business out of racing experiences. If you go to a race with Ferrari and sit in a lounge with a terrible croissant, it can cost $10,000 for the weekend. I'm not making money off of $3,000 carbon-fiber cup holders.
What are your thoughts on Ferrari these days? After all, this is the company you famously loved for so long.  
Ferrari is an amazing company, and they do some interesting things. They don't interest me anymore. None of their cars interest me. Their racing doesn't interest me. And I think a lot of their clients are frustrated with the games they have to play with Ferrari. So they come to us.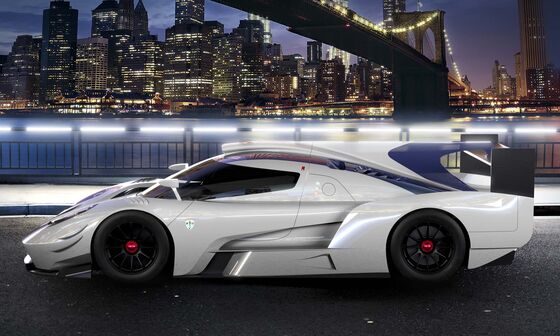 What do you mean by games?
If you look at Ferrari, it's a completely different company from when Mr. Ferrari was there. Ferrari built race cars, and he wanted to fund the racing, so he decided to sell cars. They don't do that anymore. They are a company oriented to quarterly reports.
In the last 10 years, Ferrari has changed a lot. It became public. It started foisting options on their cars down people's throats, such as those $3,000 carbon-fiber cupholders.
It was like, "Buy these models that are slow-selling, and if you buy enough of them, someday you'll be able to buy the hotter models." That all worked when you could flip out of the car a year later and not lose money. Now you can lose $100,000 right away. The whole party has come to an end. Things change.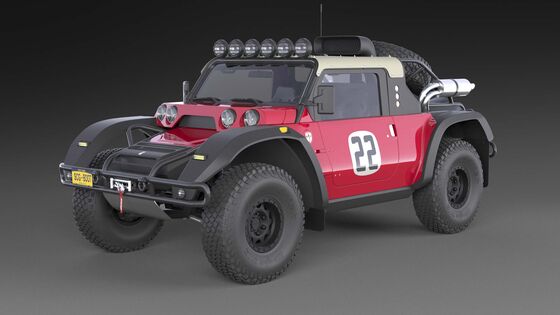 Tell me more about the historical references you use as a vision for your company, especially for new vehicles such as this Baja Boot. That's based on a vehicle Steve McQueen drove in the 1960s and '70s, right? How is this relevant today?
We build cars for the toughest races in the world, like the Baja 1000. It's like in the 1960s, when a Ford GT40 could win Le Mans but was also road-legal. In the '60s, even if you weren't a wealthy person you could build a car and race it. This is what we are doing.  
And if you want to drive your Glickenhaus Boot from Sedona to Ensenada, we can help you. We will get you through customs. We will provide all the security. We will get you luxury hotels. You can follow along at your own pace.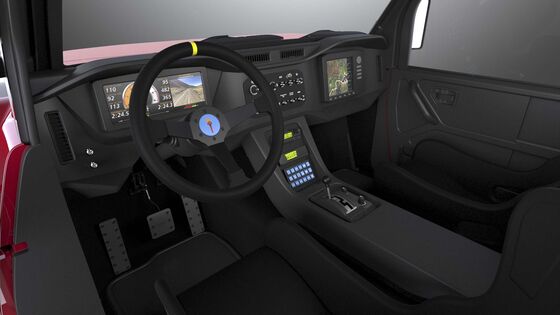 Why have you been successful at such an obscure, niche, elite car-building business for so long?
I think the reason is that our goals are simple and stated clearly: We want to build road-legal race cars. If you like cars that handle—and if you like the idea of the 1960s, when you could drive to Le Mans, race in the GT class, do pretty well, and then drive to Paris and eat at Fouquet's—you can do it.
And no matter how we finish at the race, our fans are convinced we win! They don't care. It's performance art.