Steve Schwarzman, John Waldron Spend Night Before Midterms at the Library
(Bloomberg) -- On the eve of the midterm elections, a mix of money and intellect gathered at the New York Public Library's annual black-tie gala.
There was Steve Schwarzman, the Blackstone Group chief executive who has given millions to super PACs for Republican congressional candidates, and New Yorker editor David Remnick, who in a dispatch on Monday called President Trump "an unceasing generator of toxic gas that raises the national temperature."
Regardless of their politics, both are among those who raised $2.7 million for one of the nation's finest temples of democracy on Monday night. There may be no safer vote than for a library that provides free access to knowledge for children, immigrants, senior citizens and scholars.
As for the votes on Tuesday, Schwarzman was cagey about his desired outcome in the U.S. Congress.
"Whatever it is, it doesn't matter," he said of his preference. "What will come out, comes out." His wife, Christine Schwarzman, a lawyer, added, "The people will be heard."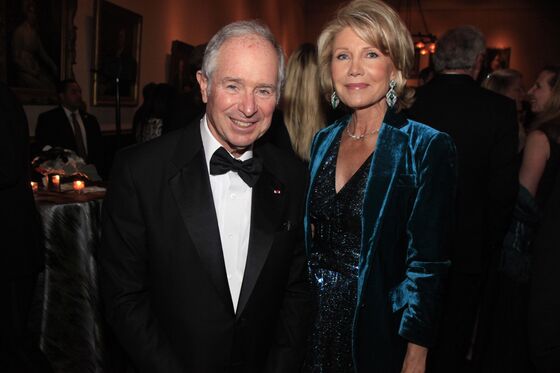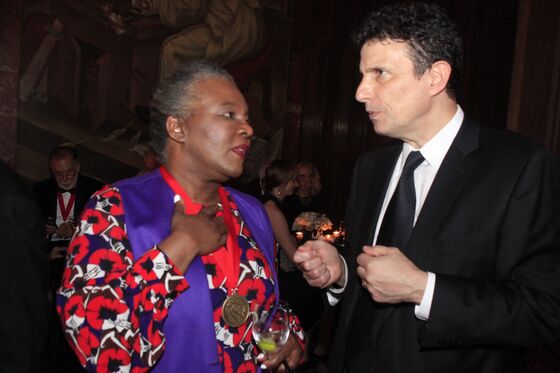 Others got more personal: Claudia Rankine, a Jamaican-born poet honored at the event as a Library Lion, said she'd like "a moral" Congress. Writer Calvin Trillin said he wants "an investigative Congress." Shelby White, a winner of last year's Carnegie Medal of Philanthropy, said she wants "an intelligent one: one that has read the Constitution and might suggest the president read it, too."
"We'll see gridlock," said Byron Wien, Blackstone's vice chairman of private wealth solutions.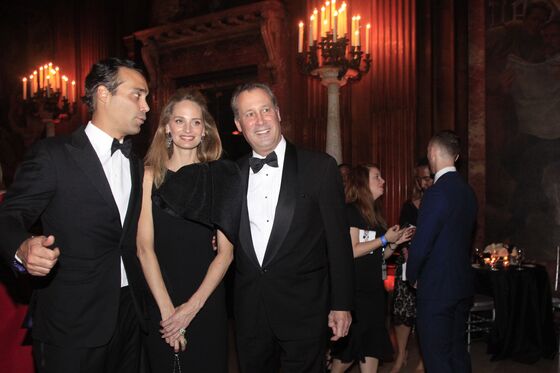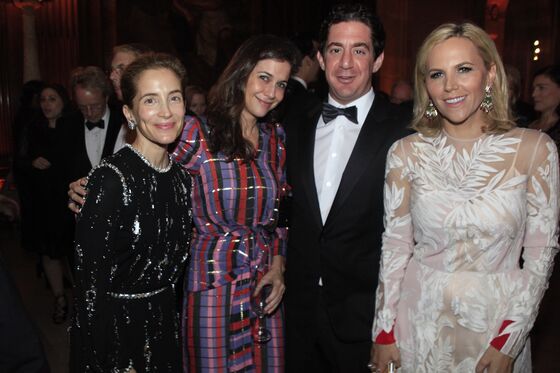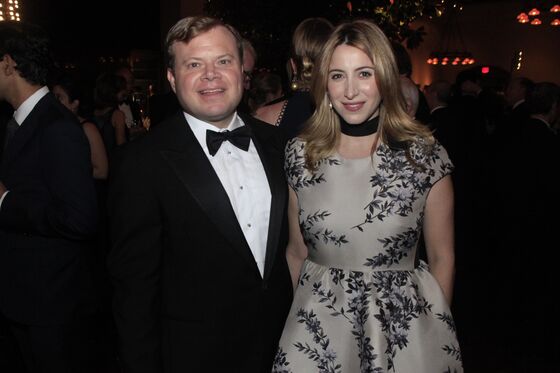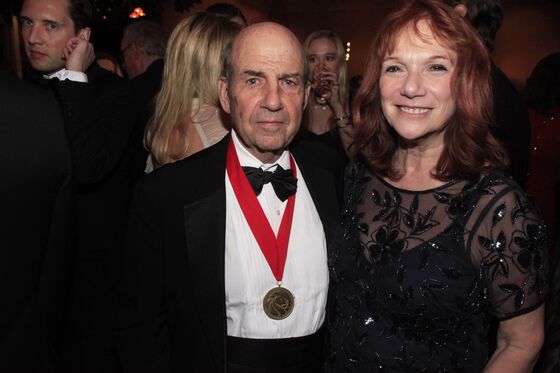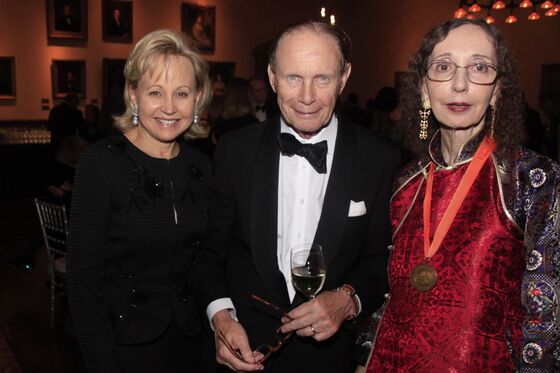 Bells started to ring signaling the end of cocktail hour. The 500 or so guests began a slow, elegant march into the Rose Reading Room, past computer stations, book shelves and an orchestra playing big band jazz: "Begin the Beguine," "Anything Goes."
John Waldron, president of Goldman Sachs, took his dinner seat at a table blooming with white amaryllis. Boaz Weinstein, founder of Saba Capital, found his perch near Citigroup's Ray McGuire, who said he was rooting for a "fair and balanced" Congress.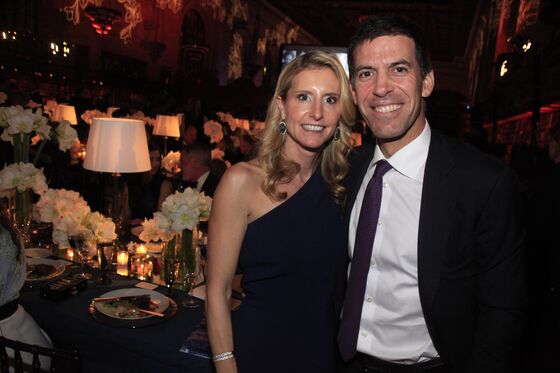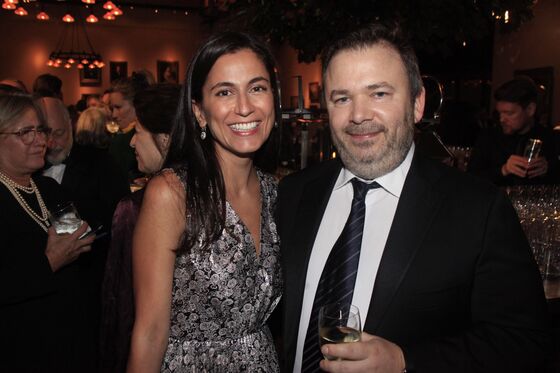 Rachelle Hruska MacPherson, founder of the Lingua Franca line of cashmere sweaters with embroidered phrases like "Nevertheless she voted," was in a dreamy mood. Her wish? "An all-woman Congress," she said. "Half women would be something we should strive for in our lifetime."
Schwarzman, who on the eve of Trump's election two years ago brought Steven Mnuchin as his guest, this year sat next to novelist Elizabeth Strout. He also had a part in the brief Library Lions medal-bestowing ceremony, standing up to put a ribbon around Strout's neck. Historical biographer Ron Chernow, filmmaker Francis Ford Coppola, opera singer Jessye Norman and Rankine were also inducted in the same style.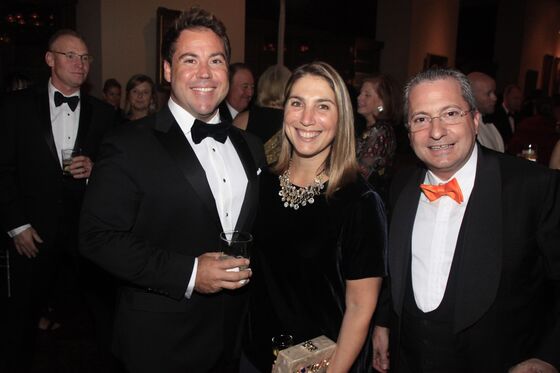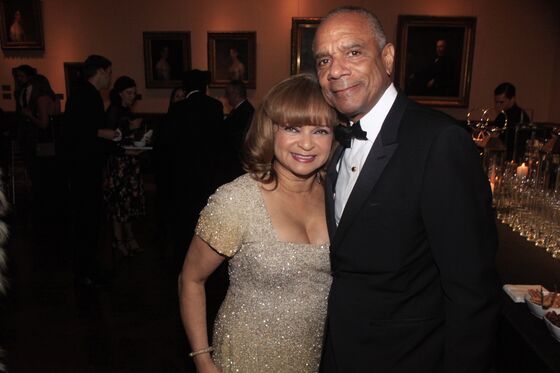 So much of the civilized, sparkly gathering felt removed from the tenor of this election season.
"I am so worried about the permission the president has given to people, to think that it's OK to speak so poorly of others," said Jacqueline Davis, executive director of the New York Public Library for the Performing Arts at Lincoln Center. "That is not the America that I know."
Anthony Marx, the library's president, pitched it as an antidote to the vitriol. "This institution with your support is committed to inclusion and respect across differences, and we hope in doing so to spread that throughout the city and beyond."