Schumer Splits With New York's Cuomo Over Amtrak Role in Gateway
(Bloomberg) -- U.S. Senator Charles Schumer is clashing with New York Governor Andrew Cuomo for backing a push to have private companies revamp the design for a new railroad tunnel into Manhattan, saying it would diminish Amtrak's role in a $12.7 billion project that's been in the works for years.
The rift comes amid a dispute between New York and New Jersey and President Donald Trump over financing of the Gateway Project, a $30 billion regional rail overhaul. Trump has balked at a funding plan proposed under former President Barack Obama's administration that had the federal government cover half the cost. Cuomo in November met with the president and proposed the private bidding as a way to lower cost estimates that were drafted by Amtrak, which owns the tunnels.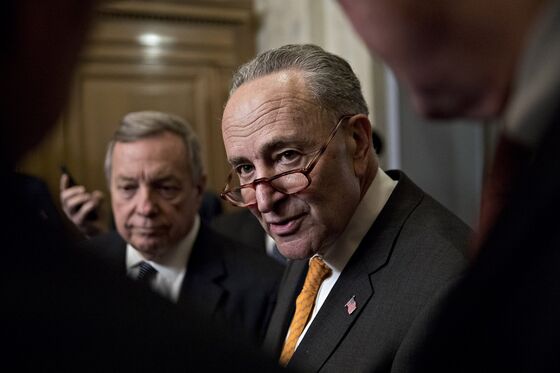 "To cut Amtrak out is dumb and we shouldn't do it," Schumer, a New York Democrat and Senate minority leader, said Monday at a meeting of business executives sponsored by the Association for a Better New York. "When I heard the president say let's kick Amtrak out, and it got some support here in New York, it made no sense to me."
He said Amtrak has been a "most stalwart supporter" of the project and holds the key to its funding. "Amtrak owns and operates more than 90 percent of the infrastructure covered by Gateway, including the tunnels, so they have accumulated a very specific and valuable knowledge over the years," Schumer said.
Cuomo spokesman Patrick Muncie denied any disagreement between the two Democrats.
"The governor doesn't support kicking Amtrak out either," Muncie said. "We partner with them on many projects, but that's not to say we would rely exclusively on an Amtrak estimate to write a $5 billion state check."
In November, Cuomo said: "to be charitable, I don't believe Amtrak is the best vehicle to manage this project."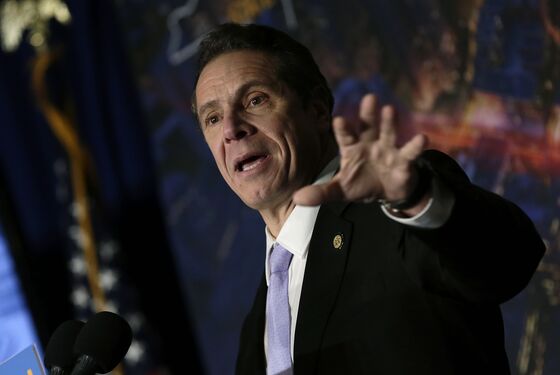 The project's cost estimates were not developed by Amtrak alone, according to Stephen Gardner, an Amtrak executive who handles marketing and strategy. They were reached jointly by Amtrak, the Port Authority of New York and New Jersey and NJ Transit, Gardner said.
Schumer vowed to introduce legislation tied to the next federal budget bill that would require the U.S. government to reimburse New York and New Jersey for any money they spend on their own. The state outlays would be matched by billions of dollars in federal funds already approved by Congress that Trump has refused to release, a decision Schumer said was intended to pressure East Coast lawmakers to bend to his will.
The law, if passed by the Senate and House, would require the states to either borrow or spend taxpayer funds to pay for the project upfront. It would require the federal government to reimburse them with the money Congress has already appropriated, Schumer said.
The Boston-to-Washington Northeast Corridor, where Gateway construction would take place, serves a region that is key to 20 percent of the nation's gross domestic product, according to Amtrak. Some Gateway pieces are moving along, including preliminary work that's underway on the $1.5 billion replacement of the Portal Bridge, a century-old New Jersey swing bridge prone to malfunctioning. But major delays have hampered tunnel construction.