Schumer, Pelosi Face New Pressure as Infrastructure Talks Stall
(Bloomberg) -- Democratic congressional leaders face a narrowing path to move forward on President Joe Biden's $4 trillion economic agenda without Republican support as negotiations with the GOP are at risk of stalling.
Biden is scheduled to talk again with the main Republican negotiator on the infrastructure portion of his plan, Senator Shelley Moore Capito of West Virginia, on Tuesday, the day before he leaves on a scheduled week-long trip to Europe to meet with other world leaders. After several rounds of discussions the two sides remain far apart and Capito said she won't be bringing a new counteroffer to the table.
"We made a good, robust effort -- the biggest infrastructure package ever, with pay-fors we delineated. And instead, it's not enough," the she told reporters. "We're going to keep talking. But I'm not coming back with anything in the next 24 hours."
Senate Majority Leader Chuck Schumer and House Speaker Nancy Pelosi, working with the slimmest of margins in the House and Senate, had been striving to pass Biden's jobs and infrastructure proposal before Congress leaves for an August recess. But time is rapidly running out for putting together and passing a bill by that deadline. And Democrats, including Schumer, have been wary of getting bogged down in months of negotiations, as they were in 2009 on the Affordable Care Act.
The next steps may be dictated by Senator Joe Manchin, the moderate West Virginia Democrat whose vote is essential for any of Biden's plans to become law in a polarized 50-50 Senate. Manchin has stood firm on wanting a bipartisan infrastructure deal. He's withheld giving his party leaders his blessing to going it alone on another big spending package after Democrats used special fast-track budget rules known as reconciliation to muscle through Biden's $1.9 trillion pandemic relief measure earlier this year without GOP votes.
Democratic leaders are considering that route, however, even if a bipartisan infrastructure deal is reached. That's because at least $3 trillion in Biden priorities for social spending -- and the tax hikes on corporations and the wealthy he has proposed to help pay for them -- are broadly opposed by Republicans.
"The president has been very patient, and at this point if we can't reach an agreement we ought to consider alternatives," Illinois Senator Dick Durbin, the chamber's No. 2 Democrat, said Monday.
Senator Brian Schatz of Hawaii said Democrats would have to decide in the next few weeks whether they go it alone by using budget reconciliation. While all 50 Democratic senators aren't on board with that yet, he said he's confident they will be "when the time comes."
"We were elected to take action and that's what we will do," the Hawaii Democrat said.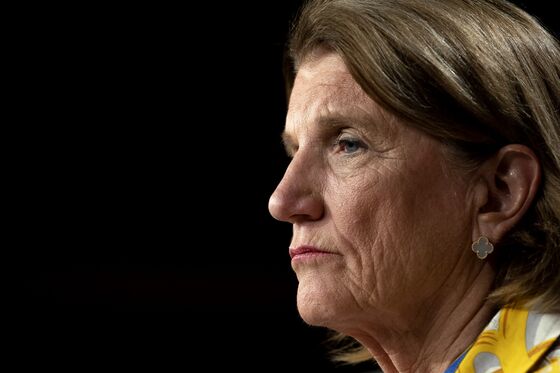 Pelosi doesn't have to worry about winning Republican support in the House. Yet that won't matter if nothing moves in the Senate. And if Biden cuts a deal, she may face objections from progressive Democrats such as New York Representative Jamaal Bowman, who has warned Biden against giving up policy goals to get Republican votes.
White House press secretary Jen Psaki said the president still has time.
"We have a couple of paths forward," she said at a briefing on Monday. "We don't know what the end outcome will look like, as you typically don't as a bill is moving its way to becoming law."
Biden, she said, wants a broad coalition behind his ideas. "We obviously don't have that at this moment but we're working toward that."
Both partisan and bipartisan tracks already are moving forward.
The House Transportation Committee will vote Wednesday on a $547 billion highway and transit bill that, so far, only has Democratic support, unlike a smaller, bipartisan Senate Environment and Public Works Committee bill negotiated by Capito, which passed the committee easily before the Memorial Day break and could be the basis for a bipartisan package.
The Senate Finance Committee has already advanced a clean-energy package of incentives and subsidies on a party line vote -- the kind of bill that would form a key plank in a Democrat-only approach.
The August deadline for passage is more of a political goal than a fiscal deadline.
After the August break, however, fiscal deadlines start piling up. Congress must act before Sept. 30 on regular spending bills or a stopgap spending bill to avoid a government shutdown, and the debt limit will have to be raised later in the fall.
Legislation authorizing spending on surface transportation, including highway repairs, also expires Sept. 30, but that can be extended, too.
If Democrats keep to the August objective and decide to proceed on their own, they likely need to start work to pass a new 2022 budget outline this month in the House. That's a major challenge in its own right given splits among progressives and moderates on defense spending and other issues -- including the overall tab for Biden's agenda.
If both chambers agree on a new fiscal 2022 budget blueprint, committees would have to cobble together a reconciliation package, which would be protected from a filibuster and need just a simple majority in each chamber. All 50 Democratic senators would again have to hang together for multiple all-night votes on politically charged amendments to succeed.
Democrats' path narrowed further last month when the Senate parliamentarian ruled they have limited flexibility to pursue multiple reconciliation packages for a single fiscal year. She signaled that amending an existing budget resolution for a new package would only be acceptable in "extraordinary circumstances."
That likely will force Democrats to put as much of Biden's $4 trillion in jobs and family packages as they can get Manchin and other moderates to vote for into a single bill, rather than having multiple attempts to pass legislation under reconciliation this year.
Keeping Democrats unified isn't just about placating Manchin. Other Democrats, like Senator Jon Tester of Montana and a collection of House lawmakers from states with large agricultural sectors, have complained about pieces of Biden's tax plans, especially his proposal to tax untaxed capital gains exceeding $1 million at death.
"We need all 50 Democratic votes to make it work," Durbin said.