Saving South Africa Requires Less Talk, More Action, Lobby Says
(Bloomberg) -- South Africa's biggest business lobby urged the government to move from debating ways to stabilize the nation's finances and ignite growth, to taking concrete action.
Immediate steps should be taken to bring government debt under control and ensure that the country had a stable power supply, while visa laws should be eased to encourage tourism, said Sipho Pityana, the head of Business Unity South Africa and chairman of AngloGold Ashanti Ltd.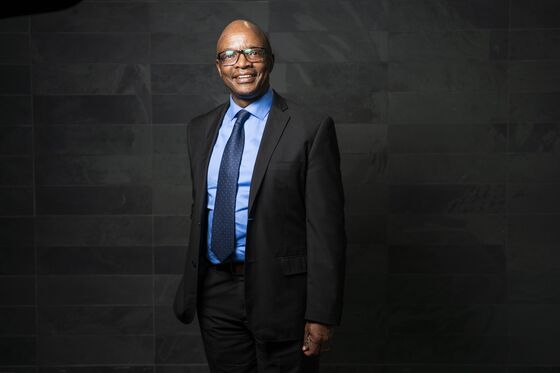 "I can say there is an acknowledgment that there is an urgency to move on some of these things," Pityana said in an interview at the African edition of the World Economic Forum in Cape Town on Wednesday. "Our concern is there is no demonstrable action that reflects that urgency."
State power utility Eskom Holdings SOC Ltd. has struggled to produce enough electricity to meet demand, a legacy of years of mismanagement and cost overruns at two new plants, and has been forced to turn to the government for massive bailouts to remain solvent. While President Cyril Ramaphosa has pledged to turn Eskom around and take other measures to ignite growth and attract $100 billion in new investment, investors have been frustrated by the slow pace of reform.
Anger over a lack of government services and a 29% unemployment rate has sparked violent street protests and has been partly blamed for a wave of xenophobic attacks that swept across Johannesburg, the economic hub, and Pretoria, the capital, in recent days.
Pityana condemned the attacks, called on the government to ensure those responsible were held to account and said he hoped the country wouldn't be judged on the actions of a small minority.