Saudi Arabia Rejects Report That Prince Wants Manchester United
(Bloomberg) -- Saudi Arabia dismissed a U.K. newspaper report that Crown Prince Mohammed bin Salman is stalking Manchester United and wants to tempt the Glazer family to cede control of the Premier League soccer team.
The news is "completely untrue," Saudi information minister Turki Alshabanah said on Twitter.
Bin Salman first made a bid for the team in October, the Sun said, but the diplomatic row that followed the murder of journalist Jamal Khashoggi in the Saudi embassy in Istanbul "put the skids" on the $4.9 billion offer. The minister suggested the Sun misunderstood why there's been recent contact with United.
"The club held a meeting with the Public Investment Fund to discuss an advertising sponsorship project, and the Fund listened to the proposals as any investment and did not produce any results," he said.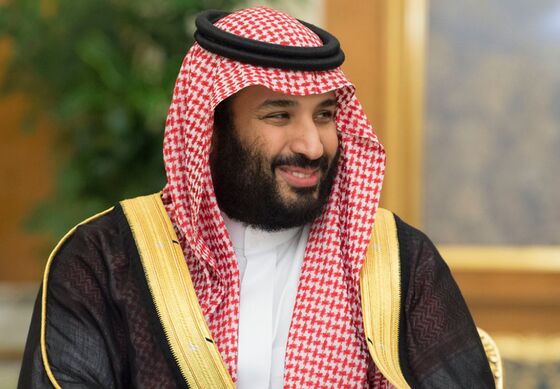 United is controlled by the Glazer family, owners of the NFL's Tampa Bay Buccaneers. They bought the storied England soccer club in 2005 in a controversial acquisition heavily financed by debt and, in 2012, listed it in New York. They have no interest in selling, the newspaper said.
Calls to the Glazer Family Foundation in Florida were unanswered.
The Sun said Bin Salman's interest in United is driven by a desire to challenge crosstown rival Manchester City, which is owned by Sheikh Mansour of Abu Dhabi's royal family.