Cantor Fitzgerald SPAC to Take Satellite Data Collector Public
(Bloomberg) -- Satellogic, a Buenos Aires-based company that uses satellites to map the earth, plans to go public after a merger with Cantor Fitzgerald's blank-check company.
The deal would give the firm an enterprise value of $850 million and allow it to expand its network of satellites from 17 to more than 300 by 2025, according to a statement. The company provides high-resolution images and geospatial data to governments and clients in the forestry, agriculture, energy and insurance sectors.
"The merger will allow us to continue building out our constellation of satellites and maintain our position as a global leader in sub-meter imagery," said Emiliano Kargieman, Satellogic's co-founder and chief executive officer.
Special purpose acquisition companies such as the one operated by Cantor Fitzgerald -- blank-check companies that connect private businesses to public capital markets -- soared in popularity in 2020 and early 2021 and have accounted for almost half of this year's record initial public offering volume in the U.S. But the industry has cooled in recent weeks amid speculation it may be fueling excesses, with the IPOX SPAC Index, which tracks the performance of a group of blank-check firms, down more than 20% from its mid-February peak.
Shares of the SPAC gained as much as 1.8% to the most in two weeks after the news.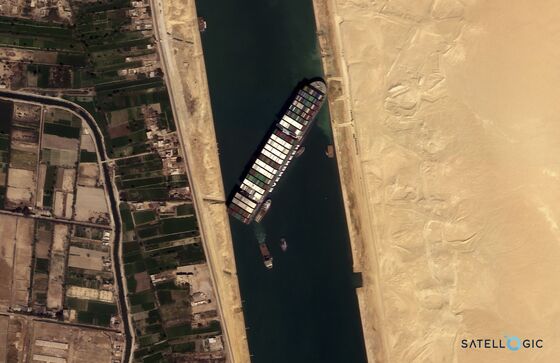 Satellogic, whose early backers include Tencent Holdings Ltd., Pitanga Fund and IDB Lab, will trade on the Nasdaq under the ticker symbol SATL. Softbank's SBLA Advisers Corp. and Cantor Fitzgerald were among investors that committed to participate in the transaction through a $100 million private investment in public equity, or PIPE, according to the statement. The transaction is scheduled to be completed in the fourth quarter of 2021.
The satellite expansion in the next four years will allow the company to take a high resolution picture of the entire planet every day "and turn it into a live catalog we can search, query, and turn into better decision-making," said Kargieman in an interview.
The main use of the company's data until now had focused on defense and intelligence data sold to governments to monitor borders and maritime security. But Kargieman said the company has also piloted other uses, from agricultural harvest times to monitoring infrastucture projects, open pit mines and hydroelectric projects, and that one of the reasons to start the company was to monitor climate change.
As their fleet of satellites grows, the company is looking to reduce the cost of data collection and start offering "bundles" from the catalogs of data to clients that would depend on the location or project they're interested in, whether they're a small farmer in India or a large company in the U.S. Satellogic also looks to offer value-added analysis and predictive models based on the data to its clients.
"This scales up when we have the ability to deliver data to customers at zero marginal cost," he added. "For example, by the time we have 60 satellites, we'll be able to deliver data weekly, and that opens up a $40 billion market opportunity." The company looks to reach that number of satellites by early 2023.
The deal gives the company $274 million to fund the company's growth plan, as well as $41 million to be used for debt repayment, according to a company presentation. Satellogic has 210 employees and is planning to double its size by the end of 2022.
Company founders and employees own around 35% of the company, Kargieman added. Before the announcement, the company had raised $150 million in two prior funding rounds, of which Tencent participated. Tencent is no longer an active shareholder but continues to keep warrants in the company, Kargieman sad.
"We don't see being a public company as an end in itself, but we see this transaction as a great way to finance our growth and continue to deliver in our mission," he added.