Sanofi Sees Profit Rising in 2020
Sanofi's key eczema and asthma medicine Dupixent is expected to help boost profit in 2020 as Paul Hudson revamps the drugmaker's strategy in his first full year as chief executive officer.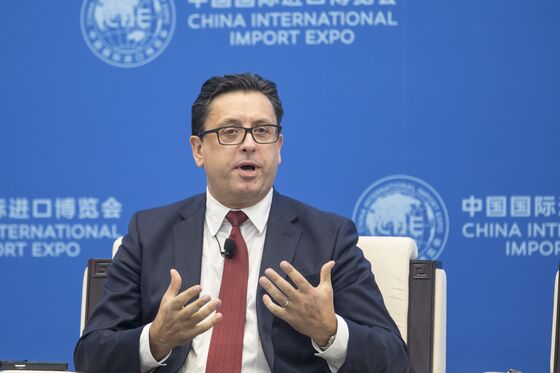 Earnings per share, excluding some items, are likely to gain about 5% this year at constant currencies, the Paris-based company said Thursday.
The forecast is in line with some analysts' expectations of mid single-digit growth. Profit also beat analyst estimates last quarter, buoyed by gains at the vaccines unit.
An experimental medicine that Hudson has highlighted, called a BTK inhibitor, showed promise in multiple sclerosis.
Investors will look for signs Hudson's plans to shake up Sanofi is starting to pay off as he ends the company's search for new diabetes and heart disease drugs and expands in areas such as cancer.
Dupixent confirmed its role as Sanofi's critical growth driver, breezing past analysts' estimates last quarter.
The stock rose 2.2% in Paris trading. Sanofi has gained about 17% in the past year, while the Bloomberg Europe 500 Pharmaceuticals Index has risen 26%.
See more details
Read the statement