Salvini Adviser's Corruption Probe Sparks New Populist Clash
(Bloomberg) -- Fresh tension erupted in Italy's populist coalition after Rome prosecutors opened a corruption investigation into a senior economic adviser to Deputy Premier Matteo Salvini.
Armando Siri, who is undersecretary at the Infrastructure and Transportation Ministry, is suspected of receiving a 30,000-euro ($34,000) bribe for seeking to insert a measure in the government's economic outlook that favored businessmen in the renewable energy industry, news agency Ansa reported without saying where it got the information. The amendment wasn't approved, it said.
A senior judicial official confirmed the investigation, declining to be identified on a confidential issue.
The probe triggered more squabbling between Salvini's rightist League and the anti-establishment Five Star Movement of fellow-Deputy Premier Luigi Di Maio, who has long campaigned against political corruption. Five Star's Danilo Toninelli, Infrastructure and Transportation minister, said he is suspending Siri's mandate pending clarification of the matter.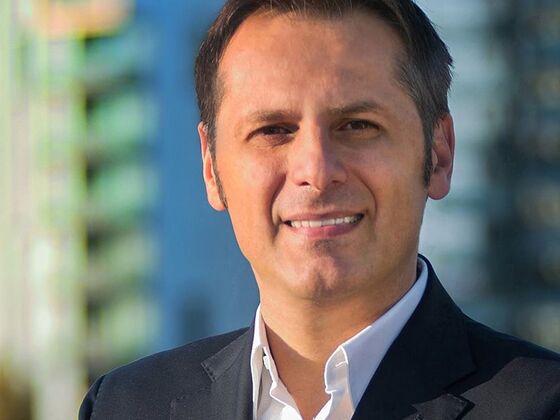 League leader Salvini called the allegations "absurd," speaking to reporters during a visit to Calabria in southern Italy. "I know him, I respect him, I have no doubts, besides we're talking about something which didn't even end up" in the economic outlook, Ansa cited him as saying.
The League issued a statement expressing "full confidence" in undersecretary Siri and that he acted correctly. "The hope is that the investigation will be swift, so that no doubt remains."
Siri said in a statement that he "categorically rejects" the allegations, adding that he will ask to be interviewed immediately by prosecutors.
Di Maio called for Siri to step down if the allegations are proven. "An undersecretary investigated for events linked to the Mafia is serious."
Salvini responded that he had never asked for Five Star politicians, including Rome Mayor Virginia Raggi and other lawmakers, to resign when they were placed under investigation.
Ansa said the investigation began in the Sicilian capital of Palermo and focused on a businessman who allegedly had links to the Mafia. Siri is suspected of receiving a bribe from a university professor who drafted the League's energy program, but wasn't aware of ties between the two men, Ansa said.
Italy's populist leaders have sparred publicly during their first year of governing, clashing over issues ranging from reimbursing depositors who lost savings in bank failures to the TAV high-speed rail project.