South Africa's Transnet Board Says It's Moving to Fire CEO Gama
(Bloomberg) -- The board of Transnet SOC Ltd. said it plans to dismiss Chief Executive Officer Siyabonga Gama after losing confidence in his ability to lead South Africa's state-owned ports and rail company.
The board served Gama with a letter notifying him of the intention to terminate his employment and gave him 10 days to respond, it said in an emailed statement.
"The reasons provided to him by the board relate to alleged serious violations of his financial, procurement and fiduciary responsibilities as Transnet CEO," the statement said. "As a result, the board had lost trust and confidence in Mr. Gama's ability to lead Transnet."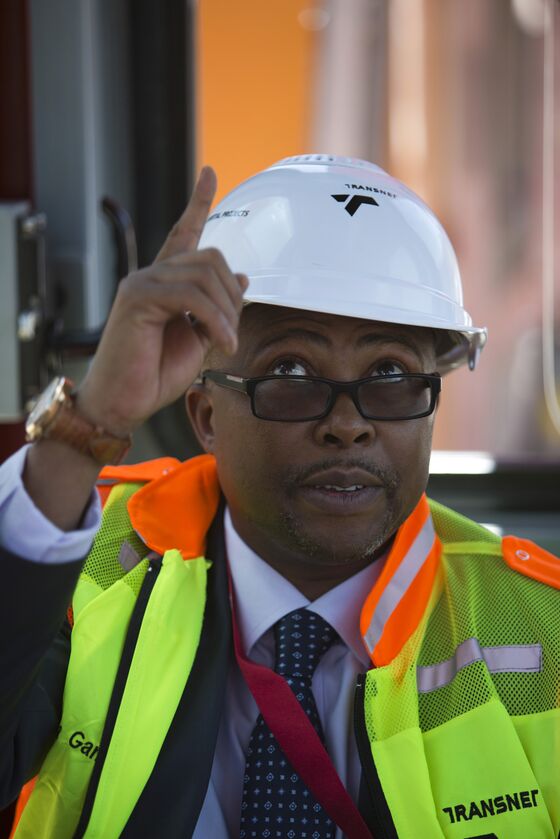 President Cyril Ramaphosa's administration is clamping down on graft and tackling poor management at state-owned companies, which are cash-strapped and pose an increasing risk to the nation's finances. Executives at state power utility Eskom Holdings SOC Ltd. and South African Airways are among those to have been replaced.
Transnet initiated moves to suspend Gama and two other executives last month, amid a probe into their roles in procurement contracts.
The company squandered billions of rand and broke regulations when it altered the terms of a deal to buy 1,064 new locomotives, an investigation by law firm Werksmans Attorneys found. A separate National Treasury-commissioned report found Transnet paid 509 million rand ($36 million) more for 100 locomotives after switching a supply contract to a Chinese rail company from Mitsui & Co. of Japan.