Ryanair's O'Leary Retreats From Daily Fray Amid Union Strife
(Bloomberg) -- Ryanair Holdings Plc Chief Executive Officer Michael O'Leary will step back from day-to-day management as the discount carrier moves to a group structure that puts union negotiations into the hands of subordinates after a year of labor strife.
Chairman David Bonderman, in the post since 1996, will also leave next year, according to a statement Monday, following investor calls for a governance shakeup as Ryanair struggles to maintain earnings amid sliding fares.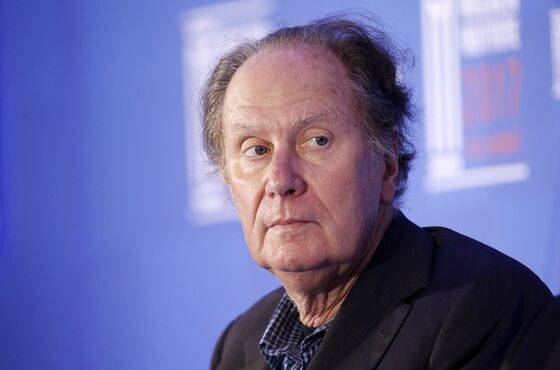 The stock fell after the Irish company said the slump in prices could worsen if a no-deal Brexit undermines demand in the U.K., its biggest market. Ryanair has endured the toughest period in its 34-year history after a series of strikes forced it to recognize unions, raising cost pressures. The labor issues have still not been resolved, and investors have campaigned for an overhaul of senior management, including O'Leary and Bonderman.
The boardroom changes mean Dublin-based Ryanair is seeking a new CEO for its main airline arm. O'Leary, 57, has agreed a five-year contract as group chief, with the focus on capital allocation, cost reduction, aircraft orders and takeovers.
The structure "will deliver cost and operating efficiencies, while enabling the group to look at other small-scale M&A opportunities like the successful development of Lauda," Ryanair said, referring to its recent Austrian purchase.
Ryanair shares fell as much as 4.9 percent and traded 4.3 percent lower at 10.91 euros as of 10:13 a.m. in Dublin. That pared gains this year to 1.5 percent after the stock tumbled 29 percent in 2018 following a series of strikes and revisions to earnings guidance.
The stock came under pressure after Ryanair warned that fares are likely to remain under pressure for the rest of the year. Sanford C. Bernstein analyst Daniel Roeska also said that while the restructuring is welcome in addressing investor concerns, the change raises concerns that the airline could undermine its ultra-low-cost position by increasing complexity.
O'Leary, once the dominating face of Ryanair known for his graphic language and dismissive attitude to the company's price-conscious clientele, began taking a less prominent role a few years ago as the company initiated a charm offensive aimed at boosting its public image in a crowded marketplace.
He also took a step back from daily responsibility with the appointment of Peter Bellew as chief operations officer.
The new group structure means Ryanair will come to resemble IAG SA, which acts as a holding company for carriers including British Airways and Spain's Iberia, according to the statement. The main airline unit will be run alongside Lauda, Ryanair Sun and a U.K. arm that's been established with a separate license to minimize disruption from the split from the European Union.
The change of chairman will remove the biggest focus of opposition to the discount giant's current leadership team. Bonderman, aged 76 and best known for co-founding Texas Pacific Group in 1992, will be replaced by former Kerry Group Plc CEO Stan McCarthy, who will initially become deputy chair this April.
Ryanair posted a loss of 19.6 million euros ($22 million) in the fiscal third quarter through December, compared with a 106 million euro profit a year earlier. It warned that full-year earnings could miss the already downgraded target if Brexit turns out badly, leading the pound to plunge and Britons to curb spending on travel.