Russian Billionaire Tech Investor Looking Abroad for Next Yandex
(Bloomberg) -- A billionaire venture capitalist, whose name appeared on a U.S. Treasury list of Russian oligarchs that could face closer scrutiny, still sees his next big payout coming from New York.
Leonid Boguslavsky, who was an early investor in search engine Yandex NV, now Russia's largest internet company, and German food-takeout service Delivery Hero SE, is seeking to back startups with his recently renamed RTP Global fund. He's looking to India and the surrounding Southeast Asian countries for more opportunities, in addition to Europe and the States.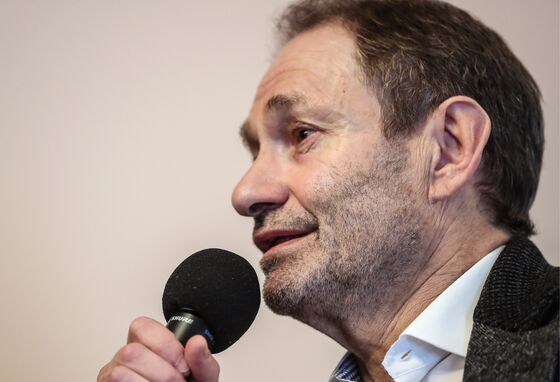 The U.S. portfolio includes companies such as Datadog Inc., the New York-based software analytics provider, which has been cited in reports as a candidate for an initial public offering. The company raised $94.5 million in its most recent funding round.
"When it will go to IPO, for us it will be like the next Yandex, -- the success will be least at that level," Boguslavsky, 67, said in an interview in London. Should that happen, the investment that the billion-dollar fund made almost six years ago would deliver the second offering for RTP in the country after communications software provider RingCentral Inc. listed in 2013.
Yet, these days, a Russian passport and considerable wealth is accompanied by inevitable scrutiny abroad. And Boguslavsky found his own name earlier this year on a controversial U.S. Treasury list of oligarchs identified as allies of Russian President Vladimir Putin. Several on the list face greater examination into their financial transactions and even sanctions, while the push for more penalties against Russia has only increased amid allegations of election meddling.
But, Boguslavsky largely brushes this off.
"When it first appeared, I thought geez, it'll be harder for us to invest now," Boguslavsky said. "Sometimes you'd rather be below the radar." His U.S. investments though, made at a pace of six to 10 a year, haven't faced any issues in the country after the list's publication, he said.
Even so, RTP, formerly known as ru-Net, faces challenges. Russia is the fourth main region for the fund, and the sputtering pipeline of IPOs in the Russian market is causing a headache as it looks to divest some of its earlier holdings.
"The issue right now is one of exit," Boguslavsky said. "There may be interesting companies, but there could be clearer exit strategies than exist today in Russia. There are a limited number of strategic buyers in the market."
Boguslavsky, who counted the late business magnate and Putin critic Boris Berezovsky among his friends, said he now splits his time between Moscow and Italy. While Berezovsky and several of his associates died under suspicious circumstances outside Russia in recent years, Boguslavsky appears unfazed.
"In regard to what has happened, I don't know," Boguslavsky said in response to a question on the cases. "That means I'm not in favor of one story or another."
The software engineer and former PwC partner has interests aside from investing, which include the triathlon, taken up at the age of 62. After a meeting with Ironman world champion Chris McCormack, the two helped create a professional league last year. The activities have some similarities, Boguslavsky said.
"For me it's very much like internet startups, first you have to invest in building an audience," he said.