Russian Billionaire Clears Path to Raise Bet on U.K. Health Food Retailer
(Bloomberg) -- Russian billionaire Mikhail Fridman is preparing to double down on his investment in U.K. health food chain Holland & Barrett.
His investment vehicle LetterOne has obtained permission from H&B's creditors to adjust terms governing its loans, making it easier to buy back the debt, according to people familiar with the matter. Portions of the loans, which funded LetterOne's acquisition of H&B in 2017, were quoted as low as half of face value last month as the company battled weakness in Britain's retail industry, according to data compiled by Bloomberg.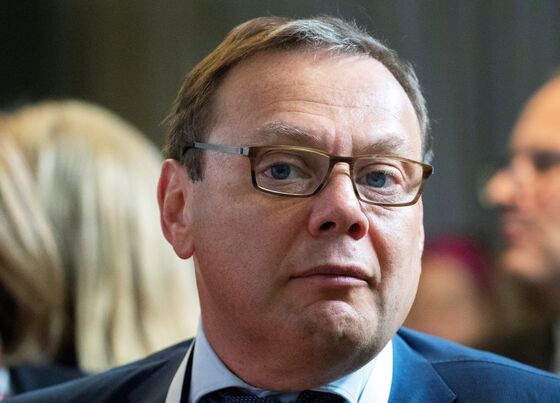 LetterOne hasn't yet purchased any of the debt, according to the people, who asked not to be named discussing private information. But the amendment to terms on the loans helped push their quoted price up to 62 cents on the euro, the people said.
Representatives for Holland & Barrett and LetterOne declined to comment on the loans or their terms.
The debt was issued in 2017, split between a 450 million pound ($584 million) portion and a 415.5 million euro ($462 million) tranche in addition to a 75 million pound revolving facility.
Holland & Barrett, a familiar presence on British shopping streets and the country's go-to outlet for protein shakes and vitamin supplements, is struggling to preserve market share against competition from online retailers. Results for its last fiscal year to September 2019 showed declining profitability, according to a note published by Moody's Investors Service which cut the company's credit rating one step to six levels below investment grade.
Flagging profits reflected worse-than-expected sales and rising costs, according to Moody's. The company had 19.5 million pounds in cash as of late September, the report said.
Fridman's potential H&B investment would follow LetterOne's move last year to take over Spanish supermarket chain Distribuidora Internacional de Alimentacion SA, backing a capital increase and repaying bonds. The investment vehicle also agreed with Dia's lenders including Banco Santander SA, to extend the maturity of all bank loans to March 2023 with the possibility of raising up to 380 million euros in new secured debt.