Russia's Largest Chemicals Company Is Plowing Ahead With Saudi, China Deals
(Bloomberg) -- Sibur Holding PJSC, Russia's largest petrochemical producer, is looking overseas for growth as a multibillion-dollar project in Siberia nears completion.
Sibur is stepping up work on potential joint ventures in China and Saudi Arabia, Chief Executive Officer Dmitry Konov said in an interview in Moscow. The company is targeting Asia as its main growth market amid burgeoning demand, while a Middle Eastern plant would offer easy access to feedstock as well as to Asian clients.
"Sibur has returned to considering the possibility of a joint venture with Sinopec, on which we signed an agreement back in 2014," Konov said, adding that work on the Chinese project may start this year. The company will also decide on a joint venture with Saudi Arabia by the end of 2019, he said.
Sibur is boosting efforts to expand abroad as its current investment cycle concludes with the imminent startup of a $9 billion plastics plant in West Siberia. In China, Sibur and Sinopec agreed five years ago to build a 50,000-ton-a-year synthetic-rubber plant south of Shanghai. If the project goes ahead, it will likely start up in 2023 to 2025, Konov said.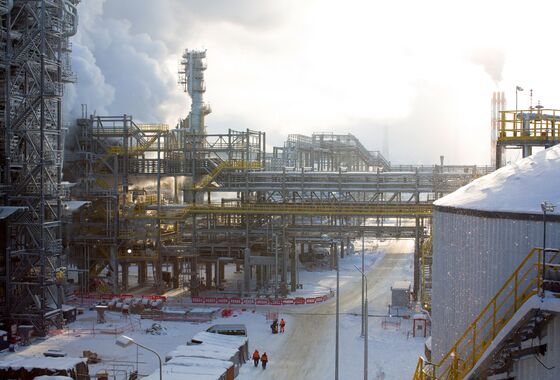 Sinopec, or China Petroleum & Chemical Corp. as it's officially known, agreed in 2014 to take a 74.9 percent share in the venture, with Sibur holding the rest. The Chinese petrochemical company also has a 10 percent stake in Sibur itself.
In Saudi Arabia, energy giant Saudi Aramco started talks with Sibur in 2017 on plans for a synthetic-rubber plant in the kingdom as part of its strategy to expand in petrochemicals. Like the Chinese project, the Saudi facility would start up in 2023 to 2025, Konov said.
Closer to home, Sibur is considering setting up a joint venture in a former Soviet republic with a local company, Konov said, without identifying the location.
In Russia, Sibur's future focus is on a potential ethylene plant near the border with China, according to the CEO. Known as the Amur gas chemical complex, the facility, which would use ethane supplied by gas giant Gazprom PJSC, may produce as much as 1.5 million tons of ethylene a year for the domestic and Asian markets. Sibur aims to make a final investment decision on the project in the second half of this year, he said.