Russia's Last Nuclear Mishap Shows Cover-Ups Are Becoming Harder
(Bloomberg) -- The shroud of mystery surrounding Russia's latest deadly nuclear accident will become increasingly difficult to maintain once the data starts to roll in.
That's the lesson of a team of scientists who showed last month -- days before the Aug. 8 explosion that killed five Russians -- that "a sizeable, yet undeclared nuclear accident" had occurred two years earlier in Russia, possibly from a nuclear-fuel facility once used to manufacture plutonium for weapons.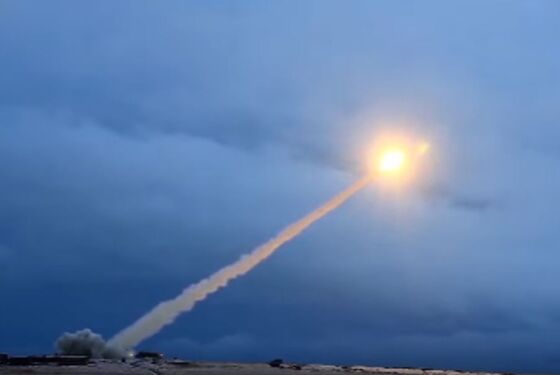 In a report for the U.S. National Academy of Sciences published July 26, the team reconstructed data to demonstrate why it's becoming harder to suppress information about nuclear accidents. New radiation-detection networks, satellite constellations and even social-media streams all help to open novel pathways to pry into states' most closely held secrets.
"Here we see the powerful nature of an independent, science-based network," said Georg Steinhauser, one of the report's lead authors.
Radio-chemistry techniques used to reverse-engineer nuclear incidents are nothing new. During the Cold War they were the domain of intelligence programs that operated under code names like Dragon Return or Bluenose. They deployed global detection networks to sniff out and collect radioactive particles released by atomic tests in order to get restricted information out from behind the Iron Curtain.
What's changed since the demise of the Soviet Union is that new layers of highly-sensitive detection technologies have been added to global monitoring networks and that much of the data being generated is available to researchers, according to Jeffrey Lewis of the James Martin Center for Nonproliferation Studies.
"We live in an era of data ubiquity," said Lewis, who routinely uses satellite imagery and models once only available to intelligence services. "Researchers can use different streams to confirm each other and build a surprisingly comprehensive picture based on public information."
One of the most powerful detection networks available is run by the Comprehensive Test-Ban Treaty Organization. The Vienna-based body operates a $1 billion international array of some 320 stations spread around the globe, which monitor the air, land and sea for signs of nuclear explosions. CTBTO data was instrumental in both the National Academy of Science report about the 2017 Russian incident, as well as this month's accident 1300 kilometers (800 miles) north of Moscow.
Russia has provided little information about this month's blast involving a failed missile test, which killed five atomic scientists and was followed by reports of a brief spike in local radiation levels. President Vladimir Putin's chief spokesman, Dmitry Peskov, dismissed a simulation tweeted by the CTBTO chief showing how the nuclear particles would have moved across Russia, telling reporters this week that "a map of how a radioactive plume could spread after the accident -- the wording itself is quite absurd."
Today's network of radiation-detection monitors are largely as a result of Russian deception following the 1986 meltdown in Chernobyl, according to Steinhauser. European researchers responded by setting up an independent network they call the Ring of Five that "will always remain online and ready," he said.
The National Academy of Sciences report used data compiled by the CTBTO and European regulators to trace the origins of a 2017 plume of radioactive material that spread across Eurasia. While the cloud of Ruthenium-106, a rare stable isotope used in some medical procedures, didn't threaten public health outside Russia, its source remained a mystery until Steinhauser and his team concluded it came from a Russia, most likely the Mayak nuclear complex.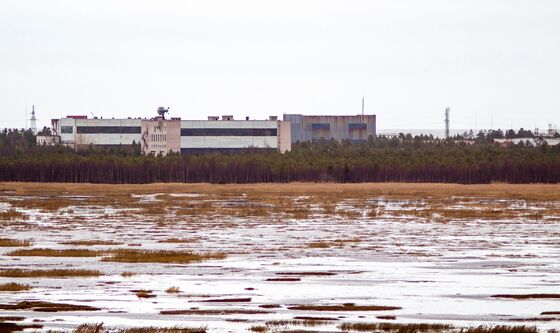 Rosatom, the state-owned nuclear company to which Mayak belongs, has denied any accident took place. Russia earlier suggested the Ruthenium spike could have been caused by an old satellite burning up on reentering the Earth's atmosphere, a conclusion now definitively rejected by the scientists who authored the report.
"While the general public may certainly benefit from as much openness and transparency as possible about incidents involving radioactive material and especially radioactive releases, each state finds its own way to balance that openness against its national security considerations," wrote Vitaly Fedchenko of the Stockholm International Peace Research Institute.
That point was underscored this week when four CTBTO monitoring stations in Russia fell offline and stopped transmitting radiation data to researchers about the so-called Skyfall accident, which people including U.S. President Donald Trump believe to involve testing of a new missile system. But cutting the lines to one system won't necessarily disrupt researchers from eventually getting to the bottom of the event.
"Taking a few stations offline didn't stop four stations in other countries from detecting the explosion," wrote Lewis, the Monterey, California-based researcher. "There is also social media information, which forced the authorities to acknowledge the dead nuclear scientists, as well commercial satellite data."