Russia Oil Executives to Discuss OPEC+ Deal With Novak Wednesday
(Bloomberg) -- Russian Energy Minister Alexander Novak plans to meet with executives from oil companies on Wednesday to discuss the OPEC+ deal and targets for next year.
"It's a planned meeting with oil companies to discuss the situation as of year-end on the domestic market, and work next year," Novak said in Moscow. "We will, of course, also discuss the situation on the global market and companies' operations, taking into account the decisions" made in Vienna with OPEC.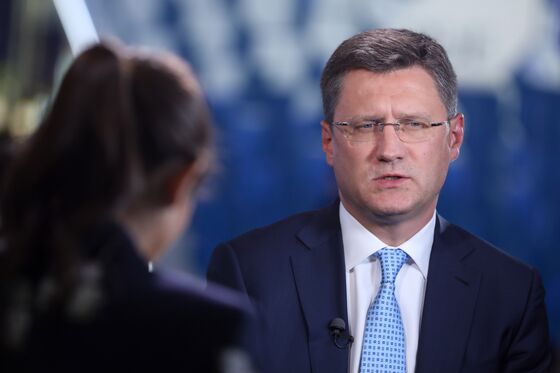 The discussion is set to determine how Russian producers will comply with the accord Novak reached with the Organization of Petroleum Exporting Countries earlier this month. While the Vienna deal promised a larger-than-expected cut of 1.2 million barrels a day from OPEC and its allies, crude prices have dropped as investors wait to see whether the curbs will balance the market amid growing U.S. supply.
For its part, Russia plans to reduce output by about 228,000 barrels a day by the end of the first quarter and maintain that level through the following three months, unless the OPEC+ coalition agrees otherwise, Novak said. Russian producers' participation will be voluntary as before, he said, adding that the cuts will be proportional to the volumes of each individual company.
See also: Back in 2016, Novak said voluntary output cuts would be monitored
The minister estimated Russia's December output at slightly above November's 11.369 million barrels a day. Next year, the country is targeting production of about 552 million tons of oil and gas condensate (11.085 million barrels a day), down from 556 million tons this year, but final volumes will depend on its cooperation with OPEC, Novak said.