Rolls Royce Is in Talks to Lease London Space From Guardian
(Bloomberg) -- Rolls Royce Holdings Plc is set to swap its headquarters less than 500 meters from Buckingham Palace to a smaller office in one of London's former red light districts, people with knowledge of the plan said.
The engineering company is in talks to sublease from the owner of The Guardian newspaper at the Kings Place building in King's Cross, a neighborhood that has undergone a major regeneration and is now home to offices for Google parent Alphabet Inc., the people said, asking not to be identified because the talks are ongoing. The space will be less than half the size of Rolls Royce's current headquarters, the people said.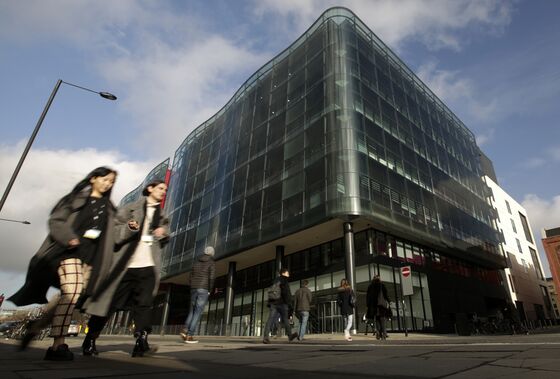 For Rolls Royce, the move forms part of the latest -- and most extensive -- restructuring under Chief Executive Officer Warren East, who enlisted advisers earlier this year to help slash costs at the engineering behemoth and restructure its central headquarters. That included a reduction of 4,600 white-collar jobs.
Rolls Royce is looking to create a leaner London head office in a smaller location that is more accessible for the majority of its employees, a spokesman said by email. The new office is close to the train station with links to Derby, central England, where the company's main manufacturing site is based.
As part of ongoing plans to cut costs, Guardian News and Media has reduced the space it occupies at Kings Place over the past year and has been in discussions with prospective sub-tenants, a spokesman said by email.
The newspaper's owner, Guardian Media Group Plc, has managed to stem losses with steep cost cuts and increase reader revenues including donations, and its news and media division is on track to break even by April 2019, the London-based company said in its full-year results last month. GMG is owned by the Scott Trust, which has an endowment fund of 785 million pounds ($1 billion) to support the Guardian.