Ritzy NYC Tower Developer Says Residents' Lawsuit 'Ill-Advised'
(Bloomberg) -- The developers of a Manhattan skyscraper that has become one of New York City's toniest residences said the condo board is trying to squeeze money out of them with a lawsuit that claims bogus design flaws.
The board is seeking $250 million from builders of the 1,396-foot residential tower at 432 Park Avenue that opened in 2015 on the so-called Billionaire's Row. Their suit alleges the company that developers CIM Group and Macklowe Properties formed to build the structure failed to take into account its unusual height, leading to flooding, noise, vibrations and elevators that are prone to malfunctions.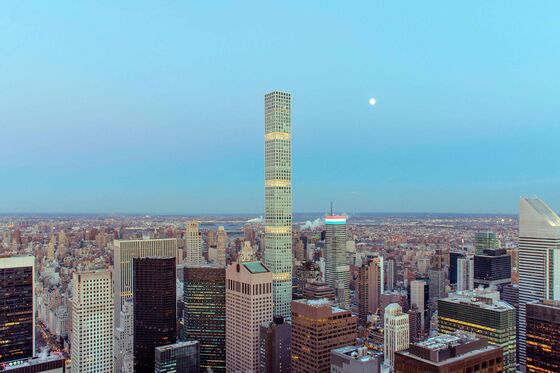 In a response to the suit filed Wednesday, the company called the building "a treasure" and the suit was "ill-advised." While the structure needed to be "fine-tuned" when residents started to move in, the board stopped the builders from accessing the facilities and finishing the job "while manufacturing an ever-increasing list of demands," most of which were not required, according to court filings.
The suit "is the culmination of a longer-term strategy," the company said. "First, plaintiffs engaged a construction consultant to manufacture long lists of supposed design or construction 'defects.' But the substantial preponderance of these issues are not defects at all. They are building maintenance issues or plaintiffs' alternative design preferences that sponsor is not obligated to perform or implement."
The case is Board of Managers of the 432 Park Condominium v. 56th and Park (NY) Owner, LLC, 665617/2021, New York State Supreme Court (New York County).