Bubbles, Retirement and the Seven Sins of Memory
(Bloomberg Opinion) -- My end-of-week morning train reads:
Be sure to check out our Masters in Business interview this weekend with Robert Arnott, founder and chairman of Research Affiliates and widely credited as the inventor of smart beta investing. RAFI, a subadviser to Pimco, specializes in innovative asset allocation and alternative indexation products.
Facebook's $100 billion-plus rout is the biggest loss in stock market history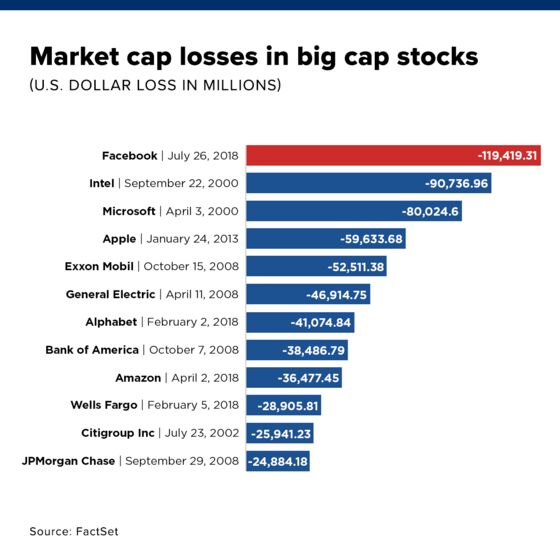 This column does not necessarily reflect the opinion of the editorial board or Bloomberg LP and its owners.
Barry Ritholtz is a Bloomberg Opinion columnist. He founded Ritholtz Wealth Management and was chief executive and director of equity research at FusionIQ, a quantitative research firm. He is the author of "Bailout Nation."