Anne Richards Quits M&G to Head $414 Billion Money Manager
(Bloomberg) -- Anne Richards is leaving Prudential Plc's U.K. investment arm after two years as chief executive officer to take over at Fidelity International.
The money manager, an industry veteran who was previously at Aberdeen Asset Management, will take up her role at Fidelity International, which oversees 316 billion pounds ($414 billion), in December. Richards will step down from the board of insurer Prudential, which is being reorganized, next month.
Fidelity International hired Richards for her 26 years' experience in the asset management industry as an analyst, portfolio manager and CIO, it said in a statement. She succeeds Brian Conroy who left the firm as president in February.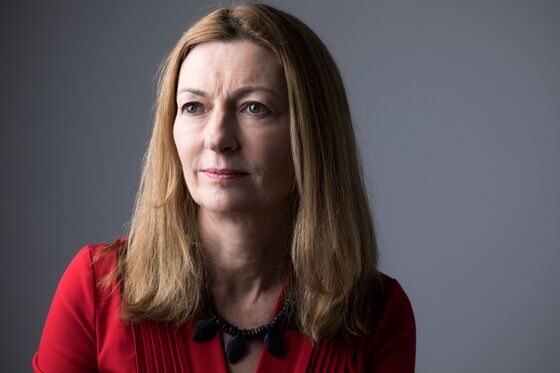 Prudential is spinning off its U.K. and European savings and investment business as M&G Prudential, leaving it to focus on faster-growth markets in Asia, Africa and the U.S. M&G Prudential was itself formed from the merger last year of M&G Investments and Prudential's U.K. and Europe life business.
The demerger is unlikely to happen before Prudential completes its sale of 12 billion pounds of annuities to Rothesay Life. Both Prudential and M&G Prudential are likely to be included in the benchmark FTSE 100 Index of Britain's biggest companies.
Prudential U.K. CEO Clare Bousfield will become chief financial officer of M&G Prudential, which has assets under management of 351 billion pounds.
"These management changes will help M&G Prudential to deliver better outcomes as a separate listed company," said Mike Wells, Prudential Plc's CEO. "Anne has driven a significant improvement in business performance and played an important role in the successful integration of M&G and Prudential U.K."